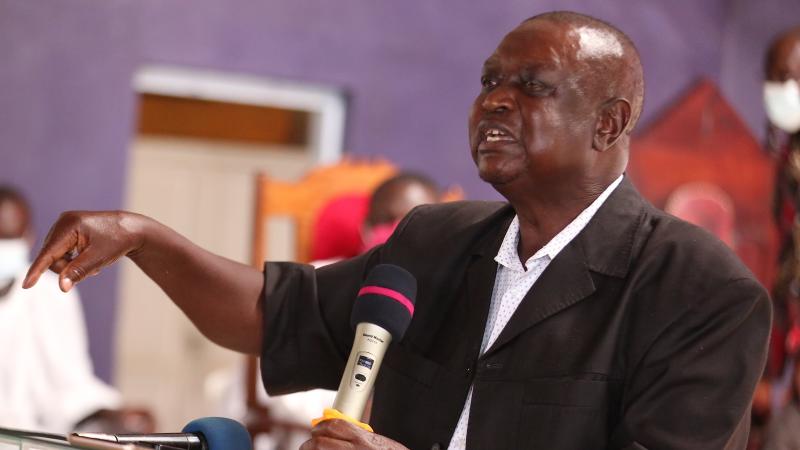 The political deal between President Uhuru Kenyatta and ODM leader Raila Odinga started with their fathers.
Raila's elder brother Oburu Oginga yesterday said: "Mzee Jomo Kenyatta was keen on such a handshake with Jaramogi Oginga Odinga, but some gatekeepers ensured it did not happen."
Dr Oburu, who spoke yesterday as the family marked the 27th anniversary since Jaramogi's death, said it was his father's wish for there to be peace between them and all Kenyan communities.
Read More
"Jaramogi would have been very happy would he have been alive to witness the handshake," said Oburu, who is Jaramogi's eldest son.
The East African Legislative Assembly MP said Jaramogi tried hard to reach out to Kenyatta for a truce and that the Kenya's first President was actually ready for it, but it never worked because some people were against it.
Oburu said the political deal between the President and his brother was influenced by the 'spirit' of his late father.
He said it was the desire of Jomo and Jaramogi to bring the country together.
Unlike the past years where the anniversary was privately conducted at his rural home in Nyamira Kan'go, Bondo, the family allowed more people to patriciate this year.
Meanwhile, Oburu recalled how his father predicted his death on January 1, 1994 at Migwena sportsground, where he had attended an annual cultural ceremony.
"When Jaramogi said he was an ordinary man and not immortal, many people didn't understand him. He later died on 20th," said Oburu.
Citing some of the projects being undertaken in the country, and which have been attributed to the handshake, Oburu said Jaramogi also desired revival of the country's economy. "He dreamt of building Lou Nyanza to make it viable for economic development. The ongoing revival of the Kisumu port and many other projects being undertaken were his dream," said Oburu.
He described his father as a politician who respected women and youth, referring to the proposals in the Building Bridges Initiative report that give the two groups an expanded space in society.
"About 72 per cent of the Kenyan population are youth, and we should live up to the dream of Jaramogi by empowering them in order to reap demographic dividends," he said.