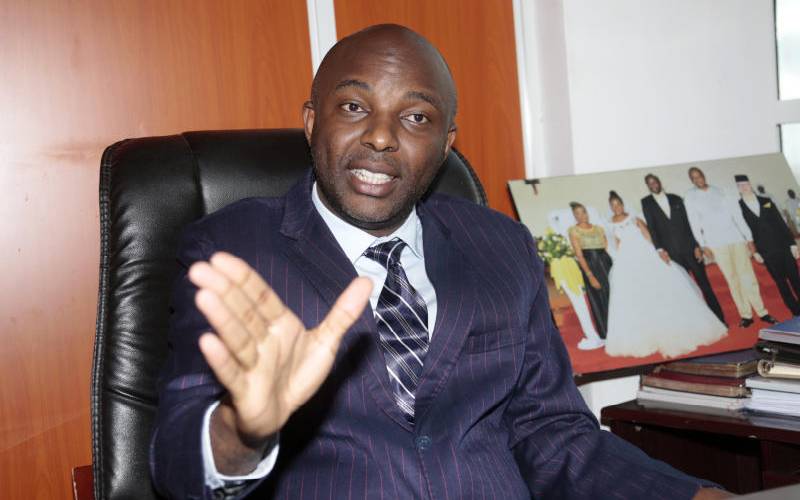 Pilloried and denied by his colleagues, Senate Majority Whip Irungu Kang'ata has come out to defend his controversial letter to the president, saying he has no regrets and insisting that his side is braving heavy attack from opponents.
Speaking for the first time since the explosive letter to President Uhuru Kenyatta, Kang'ata told The Standard that he has zero regrets for "reporting the truth as per the wishes of my constituents", but he regrets the "leakage of the letter".
He revealed that he was moved into "telling the truth" by a meeting he held in Murang'a over the New Year where farmers, teachers, lawyers and boda boda youth told him in unequivocal terms that the Building Bridges Initiative (BBI) was facing major turbulence in the area.
He said two rhetorical questions posed by a constituent lawyer, with whom they went to school together at the University of Nairobi, pricked his conscience and he decided to speak up:
"He told me; 'Kang'ata, at Parklands when we were in first year, we elected you twice as vice chairman of Kenya Law Student Society and SONU, then on your suspension we made you a councillor at 22, felling very rich persons. Later, we made you an MP and now a senator. Have you ever given us any money? Have we not defeated richer candidates? We have been doing all this for only one reason, you speak truth to power. Speak up'."
Read More
Kang'ata owned up to the contents of the letter, saying it has thrust forth those who are honest in the process of constitutional reforms, and those who are not. He said the threats and intimidation flung his way have not swayed him.
He blamed those from his own party who have taken it upon themselves to misinterpret him, and to miss the point he was making. He says they are terribly mistaken.
"I was only making an attempt to help my party. It was a cry for help to my party on behalf of His Excellency's foot soldiers in the region. I was like a general in a battle field seeking reinforcement from the headquarters through a cable. It's unfortunate some platoons are saying the cable is false whereas it's clear we are under heavy attack," he said.
He is glad that some – like Laikipia Woman Representative Catherine Waruguru and Machakos Governor Alfred Mutua – have embraced his message. He said he had both a moral and a legal duty to speak candidly and truthfully to his party.
The Murang'a senator has been dismissed as a traitor who is on the move, a former Tangatanga man longing to go back home. National Assembly Majority Leader Amos Kimunya blamed his "political immaturity" for the letter.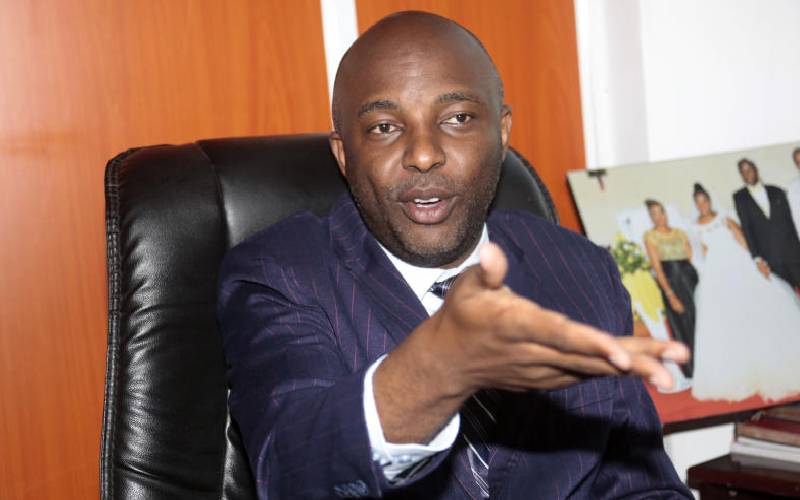 Punching bag
At the burial of Musalia Mudavadi's mother in Sabatia on Saturday, Kang'ata was the punching bag, as fellow Senator Cleopha Malala demanded that he apologises while President Kenyatta dismissed his letter.
He now says he harbours no grudge against those who have taken him head-on following his letter. He will also not take them head-on, he says.
"This is not the first time I am raising the red flag on BBI. It's only that this time the matter went public. Kimunya attended a meeting I had convened at Karen where top BBI proponents and parliamentarians attended. Raila was in attendance," he revealed.
Kang'ata said that during that meeting, Kimunya chose to counter him and to say everything was okay, but that he stood his ground -- and fellow Central MPs supported him.
"He is among those that have been painting a false rosy picture of BBI in our region," he said of Kimunya.
How does he feel that President Kenyatta appears to have been pricked by the letter at Mudavadi mother's burial? Uhuru had said he cares the less however much people wrote letters to him, because he is in charge.
Go slow
Kang'ata says he respects the president and that he has the interest of the country and Mt Kenya at heart. He also said it would be impolite to respond to the president.
The Murang'a senator says the rank and file of Jubilee have tried to reach him since last week. They include eminent persons from Murang'a and fellow parliamentarians, all who have appealed to him to go slow on the matters he raised.
"I have maintained my position. I confirmed to them I wrote the letter, which was a BBI risk assessment. I often do so in my other whipping engagements. I think those that serve government must be truthful," he said.
To those who have been calling on him to join Tangatanga, he says he will not be distracted. His letter, he says, did not intend to further factional wars in Jubilee. If anything, his letter had raised the problem of party factionalism as a problem to BBI.
He, however, claims that no one in Tangatanga has reached out to him to cross over, and that even if they did he may not be available as he believes in "one, united Jubilee Party on matters Constitution".
The criticism he has received, it seemed, may have jolted him. For a man who would usually echo the president and his views, it was uncharacteristic of him to be mean with words.
When we asked him what he thought of Uhuru's comments that it may be time for other tribes to rule the country, he said, "I respect views of his Excellency. I urge Kenyans to consider leaders objectively and fairly."
He does not want to second guess what his party is planning to do on his majority whip position. There have been rumours that they plan to take it away. He says he will respect any decision in regard to his position, and that he will remain respectful to the president.
"I will continue talking the truth and being objective," he said.
He would not have spoken at the Sabatia burial were it not for the Master of Ceremonies who was kind enough. He was also not invited for the birthday party of former Prime Minister Raila Odinga which was attended by Mt Kenya leaders of his rank.
Increasingly, he is getting isolated. But he is undeterred. He says he is not losing sleep over it.