Karua gets Sh2.7m for being denied justice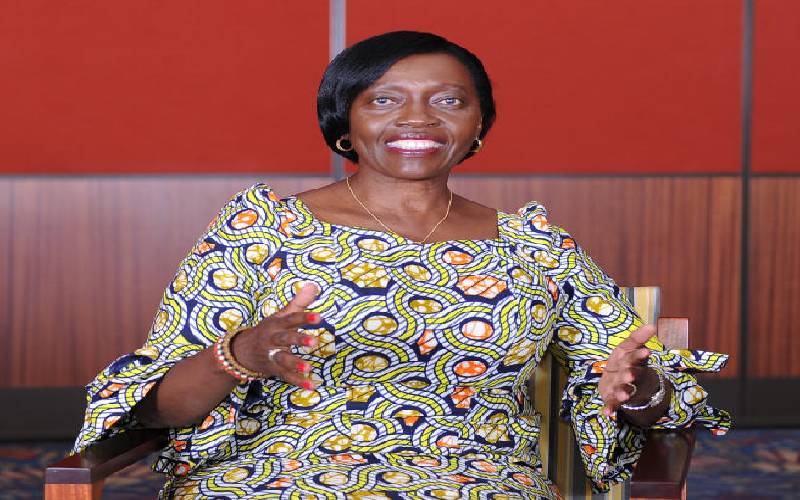 A regional court has awarded Narc-Kenya leader Martha Karua Sh2.7 million as damages for infringement of her right to a fair trial and hearing.
This is in regard to a section of the Election Act used by the Supreme Court to dismiss an election petition challenging Kirinyaga Governor Anne Waiguru's election.
The East African Court of Justice (EACJ) slapped the government with the amount, which will accrue six per cent interest from yesterday to the day it will be paid to Karua in full.
This is after three judges sitting at the court's First Instance Division in Arusha, Tanzania said the Supreme Court led by Chief Justice David Maraga move to dismiss Karua's case due to the time set for election petitions was troubling. They declared that the Supreme Court violated Karua's right to a fair trial and access to substantive justice.
They said Kenya was responsible for the impugned decision of the Supreme Court.
Delivering the judgement through a video conference, Justice Monica Mugenyi, Dr Charles Nyawello and Charles Nyachae said there was a duty upon the Supreme Court to redress the lacuna in law on what happens when a matter is referred back to a court, so as to engender equity and social justice in the adjudication process.
The EACJ said the Supreme Court contravened the rule of law principle enshrined in the East African Community Treaty.
"Consequently, with the utmost respect, we find that the impugned Supreme Court decision did fall short on the said judicial organ's constitutional duty and curtailed the applicant's right to access to justice," reads part of the judgement.
Violated right
In the case filed on October 4, 2019, Karua through her lawyer Don Deya, claimed the Attorney General through the Supreme Court, violated her right to a fair trial and access to substantive justice, and in so doing, the government failed to abide by its own Constitution.
She also alleged that the government failed in its commitment to the fundamental and operational principles of the East African Community and to uphold its obligation under various international, continental, and regional treaties that bind it.
A five-judge bench composed of the CJ, Justices Mohamed Ibrahim, Njoki Ndung'u, Smokin Wanjala and Isaac Lenaola said according to the Constitution, election petitions should be heard and determined within six months.
The former Justice Minister sought redress at the international court after the Supreme Court dismissed her petition dated January 29, 2019, on a technicality. Waiguru made an application to be enjoined on the grounds that the outcome of Karua's case was likely to affect her.
The Supreme Court dismissed her appeal against the Court of Appeal's decision on the grounds that its time to hear the matter had lapsed.
Karua had argued that the time lapsed on account of a process which she had no control over.