Kibwana joins two seeking to stop BBI reggae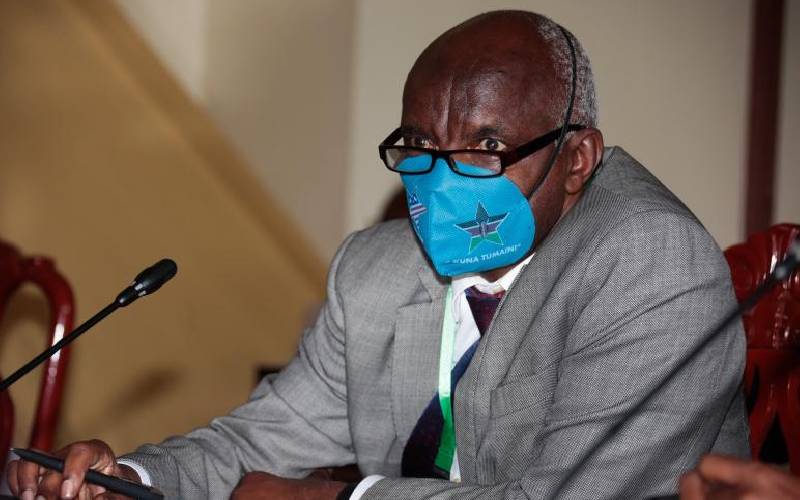 Makueni Governor Kivutha Kibwana has joined Kericho and Nandi counties in seeking the court's interpretation on how the 2010 Constitution should be amended.

The governor, in the case filed before the Supreme Court, wants the court to rule on whether a proposed amendment to the Constitution should only be limited to one issue and whether national or county governments or state and public officers can promote constitutional amendment through a popular initiative.

Speaking to journalists on Monday, the Makueni boss said he believes that a bill meant to amend the Constitution should be limited to only one constitutional issue at a time thus safeguarding the constitution from being abused, replaced, or completely overhauled and protecting the right of free citizen participation.

"It makes it easy for the public to understand what issue is proposed to be amended and for the people to freely exercise their will on whether to support the amendment without being confused about having to choose between too many issues," said the Makueni governor.

Mr Kibwana is also asking the Supreme Court to clarify if the popular initiative route was set out exclusively for the people and whether it is legal for public and state officers to use the same to promote a bill to amend the Constitution.

The governor holds that the popular initiative was designed to be steered by the people and not state officers using state resources. He says an advantage for state officers will lead to unfair competition against any group or person seeking to oppose the bill due to their limited resources.

The Makueni governor has also expressed concern that allowing government and state officers to use state resources to mobilize for constitutional changes through the popular initiative will result in significant wastage of public funds.
According to Prof Kibwana, the Building Bridges Initiative (BBI) is against the constitutional requirement for amendments.

"I am apprehensive, based on my training in law and governance and my own conscience as a citizen that in the manner which the BBI has been undertaken - including the process, as well as the nature of the proposed Bill to amend the Constitution through popular process runs counter to the requirement of the Constitution," he said.
There is a separate case filed by Nandi and Kericho County assemblies. Both are seeking an interpretation on if county assemblies can amend and incorporate their views on the Bill born out of a handshake between President Uhuru Kenyatta and ODM leader Raila Odinga.
Kibwana argues that changing the Constitution through the popular initiative is not available for government, state officers, or its organs.