BBI not a priority, says Supkem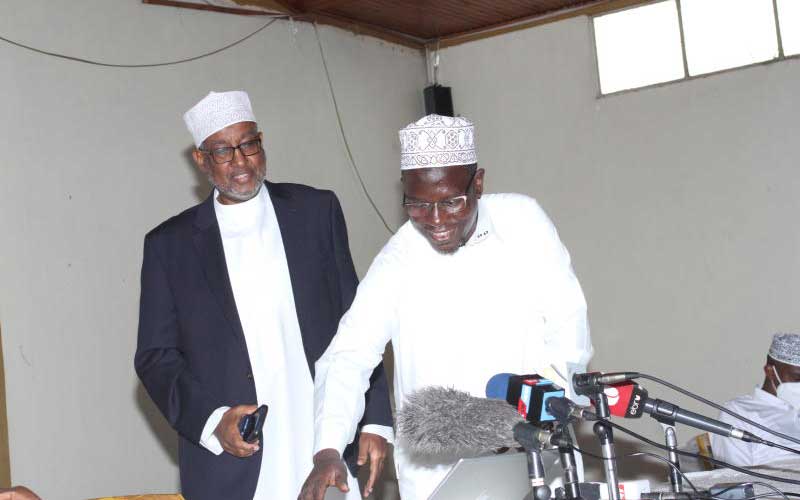 Muslim leaders are calling for a more inclusive process to amend the Constitution.
They said although the Building Bridges Initiative report constitutes proposals that are of a constitutional, policy, legislative and administrative nature, President Uhuru Kenyatta should ensure there is full participation of the people.
"The instructions to mobilise for the support of the document and sanction those against will create an atmosphere of fear, which is not conducive for a constitutional moment," Supreme Council of Kenya Muslims (Supkem) acting Chairperson Hassan ole Naado said.
He added: "BBI architects failed to design a process that enhances our constitutionalism and one that is inclusive, transparent and accountable."
Naado said the process must not be engineered by a partisan side and in the control of a few.
"We have seen selective delegations being lobbied to support these proposals. We are seeing a section calling for amendments with the other declaring that the doors for any amendments are shut," he said.
The religious leader noted that Kenyans cannot examine where and from whom the proposals have been taken and why they are taken as others are ignored.
No need to rush
National Muslim Leaders Forum chair Abdullahi Abdi said there was no need to rush the amendment as the country was facing a more serious issue at the moment, referring to the Covid-19 pandemic.
Abdi said it was time to reconsider the priorities of the country and stay focused.
"We are neither in the mental nor the financial state to amend the Constitution. Please postpone the process; let us address the Covid-19 issue first," he said.
He added the language used in the BBI document was not easy to understand for majority of Kenyans.
Naado reiterated Abdi's take and said the proposals in the constitutional report were too technical and do not render an easy understanding amongst ordinary wananchi.
"The document requires one to know the various articles of the Constitution to understand the changes being proposed," he said.
Poor governance
Naado also noted that the document will weaken checks and balances between the Executive, the Judiciary and the Legislature, which will entrench poor governance and corruption in the country.
The religious leaders said the report will lessen and lower the level of representation in the National Assembly of low population constituencies, some of which will be scrapped off.
"The document is a major drawback on the gains made by the 2010 Constitution," said Naado.
He said if the document was passed as it is, it would make the Office of the President very powerful, a potential recipe for future violent elections.