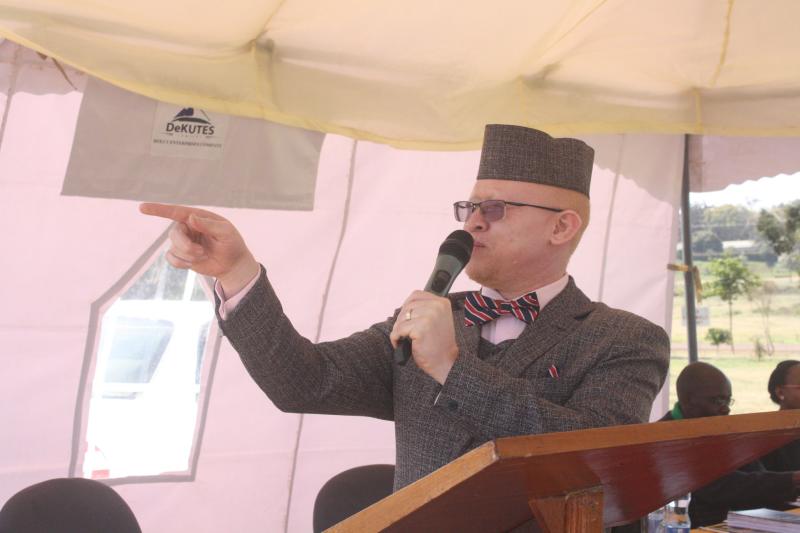 A new Bill has proposed that all political parties hold their nominations on the same day to slam brakes on voter importation in the often chaotic exercise.
The proposal by Nominated Senator Isaac Mwaura also wants the parties' nomination day declared a public holiday to encourage more people cast their ballots.
"The commission shall, by notice in the prescribed form, specify the day or days upon which all political parties shall conduct party primaries," the Bill reads.
"The day or days specified by the commission for the conduct of party primaries for a General Election shall be a public holiday." The proposal also imposes heavy penalties on employers who block their employees from participating in party primaries.
"Such employers shall be liable to pay a fine of up to Sh500,000 or a jail term not exceeding six months," the Bill proposes.
"An employer or any person in charge of an employee who is a member of a political party that is undertaking a party primary for a by-election shall permit that employee to participate in the relevant party primary on the day or days specified."
Should the Bill become law, political parties entering into coalition will be required to provide nomination procedures in the coalition agreements to cushion popular candidates from unfair nomination practices.
The Bill proposes that all political parties maintain party membership registers to be used in the primaries. Those who fraudulently register or de-register members shall risk fines of up to Sh5 million or an imprisonment term not exceeding one year or to both.
Blocking people from the polling stations shall attract fines of up to Sh1 million or to an imprisonment term not exceeding six months or both.
Mr Mwaura told The Sunday Standard that the current conduct of primaries is undemocratic and contributes to poor leadership.
"Primaries are very key exercises. With this Bill, it will be possible for Kenyans to get the leaders they deserve. Many times you get people participating in primaries with only identity cards, a situation that allows vote buying and other undemocratic processes," said Mwaura.
"Making the day a public holiday will allow more people to vote. We will be saved from a lot of bad candidates."
Under the Bill, political parties will be at liberty to either conduct competitive primaries or agree on consensus candidates.