I should have played politics more, says besieged Kidero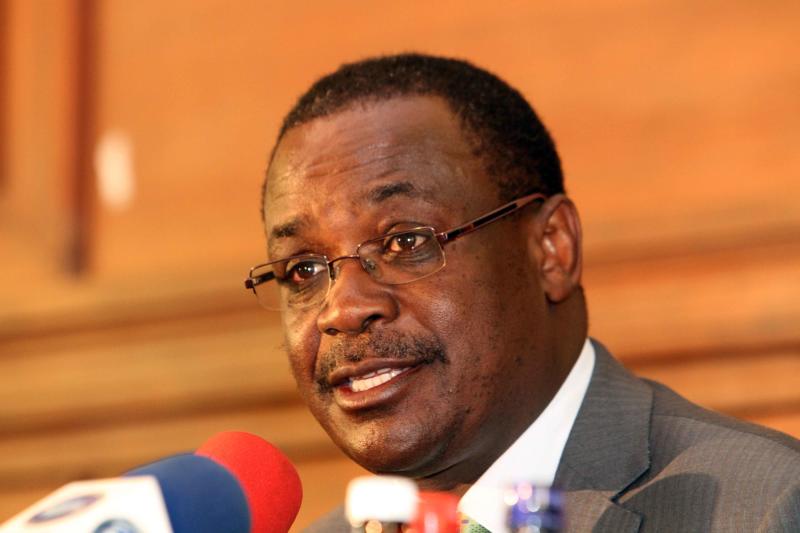 Former Nairobi Governor Evans Kidero (pictured) has regretted not playing enough politics during his reign, which made him lose the seat in 2017.
Dr Kidero, who lost his seat to Governor Mike Sonko, has been battling corruption allegations in court after getting charged alongside nine former City Hall officials over the loss of Sh213 million through fraudulent deals.
In one of his first interviews since he lost the seat, he confessed that Nairobi has varied vested interests and it is hard to please everyone and develop the city into a world-class metropolis.
He talked on his life outside politics, from City Hall to court benches on charges he says are politically instigated. He says he's bravely facing his demons, and adds that he will be vindicated. "I concentrated more on laying foundations for the city's development even as I took a back seat in talking too much or engaging in politics like my opponents did," Kidero said.
Among the pioneer governors in the devolved system of governance in 2013, Kidero prides himself in introducing a modern management system at City Hall, which had been run haphazardly for decades. "My administration laid plans for the modern housing projects in Pangani, Ngara, Parklands, Woodley and others being implemented now."
He also said he got funds to build a fresh produce market on Kangudo Road, build a maternity wing at Mbagathi Hospital and upgrade Mutuini Hospital to a Level Four facility.
"We built the Ring Road that joins Westlands to Kilimani, Ngara to Kariokor and Shauri Moyo. We also built the road in Waithaka," he said.
Walk in the park?
Kidero also said his administration acquired 34 firefighting equipment, which improved the city's disaster preparedness.
"I meant well for Nairobians and I am still ready to serve Kenyans in any capacity going forward after I am cleared by the courts. Running the city, you come across all manner of characters and schemes," he said.
The former governor said he has taken a break from active politics to handle the court case and concentrate on other activities like education, which include paying school fees for the most vulnerable and providing scholarships to deserving students.
He is also involved in spiritual programmes.
"Now that I am outside political leadership, I can see clearly where we should go and what we should do to make devolution work for our people and not just in Nairobi," he said.
He also urged Kenyans to guard devolution at all times.
"Devolution can be a game-changer and I support the BBI proposal to increase allocation to counties from 15 to 35 per cent of national resources. It is possible to change our country for good," he added.
From the sidelines, though, Kidero is not amused by the ongoing spat between his successor Mike Sonko and Nairobi Metropolitan Services Director Mohamed Badi, which he describes as uncalled for and embarrassing.
He also said the Urban Areas and Cities Act, 2011 should guide formation of a metropolitan. "There should be no whining from either side. I, however, believe that by allowing NMS to run the show as it is doing now, is denying Nairobians their rights to effective representation. The elected governor should exercise the mandate given to him by city voters," Kidero told Sunday Standard.
He said the city has many vested interests, which should be taken into account even as authorities seek efficiency and maintain law and order.
"When we came in as the first elected governors under the new constitutional dispensation in 2013, we laid down the foundation for counties to develop and chart the way forward. The foundations should guide development of the 47 counties going forward. We should also not encourage dis-empowering of elected governors because that could threaten devolution," he said.
The former city boss is all for BBI, and is all praises to President Uhuru Kenyatta and ODM leader Raila Odinga for mooting the idea.