The launch of the final Building Bridges Initiative (BBI) report is underway at the Bomas of Kenya in Nairobi.
Heavily armed security personnel took guard at the venue as early as Sunday as the country awaits the midwifery of a document that promises fodder for the political class running into the 2022 General Election.
By yesterday, the Bomas of Kenya arena was already prepared with seats marked, lights set up and plan drawn ahead of the Monday fanfare.
According to KTN News reporter Jeff Kirui, who is reporting from the venue; the indoor arena has been earmarked for the VVIPs while the outer section has been reserved for the members of the public. President Uhuru Kenyatta and ODM leader Raila Odinga are expected to lead the State function which has got eyes of Kenyans locked on their TV sets and radio boxes.
Other leaders expected to attend include envoys, government officials like cabinet secretaries and principal secretaries, Members of Parliament, Senators and governors. Also, Deputy President William Ruto is expected to attend the Bomas event, albeit his allies had promised to snub it.
Read More
The venue opened on Monday morning as Kenyans and leaders streamed in being generous with their views on the report.
"Kenyans must start owning this document (BBI). They must not allow politicians to drive a wedge between them and what is good for them and the country," said Charles Munyua, while speaking to KTN News. Off the venue, other Kenyans also voiced mixed views on the report, with those feeling dissatisfied calling for amendments.
Also, musical performances were ongoing with choirs singing the hearts out setting the ground for the event.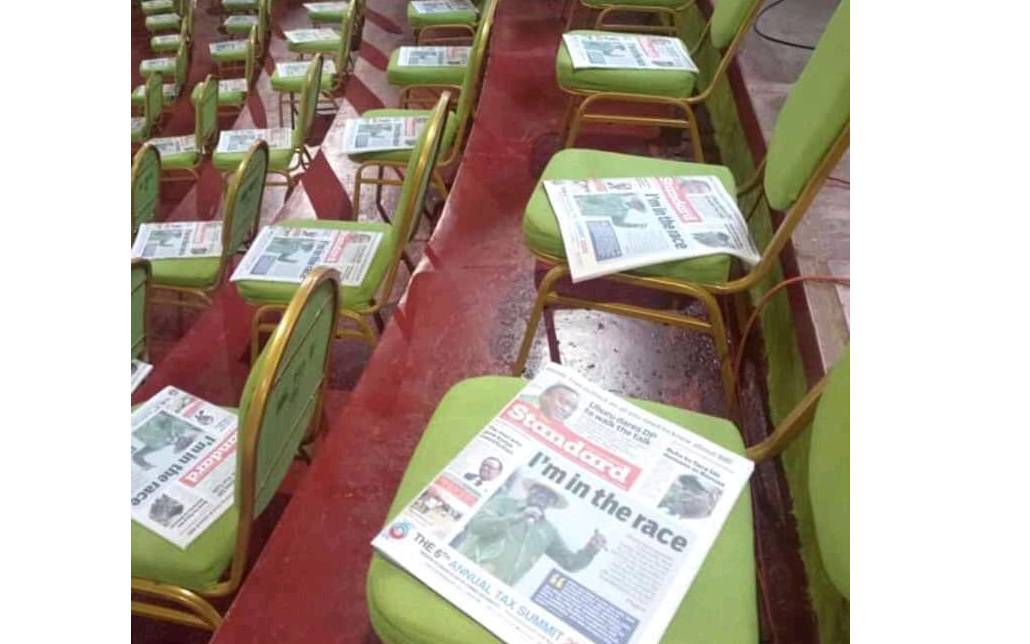 Report released
The BBI report was received by President Uhuru Kenyatta and ODM leader Odinga and Uhuru on October 21, at the Kisii State Lodge.
The duo then proceeded to Kisumu on daylong county tour, launching projects and speaking to the locals about the document. The two have drummed support for the BBI report saying its implementation will cure various administrative and social problems in the country.
The report has proposed various changes in governance such as the inclusion of a Prime Minister post and two deputies, inclusion of Leader of Official Opposition, selecting ministers from the National Assembly, increasing the number of legislators for gender parity and promising various economic incentives.
Critics of the report such as leaders allied to DP Ruto argue that the report failed to capture the real issues affecting Kenyans.
The launch of the BBI comes nearly a year after the first draft was unveiled at the same venue in November 2019, after which the task force team retreated to collect views of Kenyans to be included in the final report.
The Bomas of Kenya has become a home of historic state function with many constitutional events having been conducted at the venue.
The BBI taskforce team, led by Garissa Senator Yusuf Haji had up to November 13 to present the report to Mr Odinga and Mr Kenyatta.