MP who stepped into Kibaki's shoes has much left to prove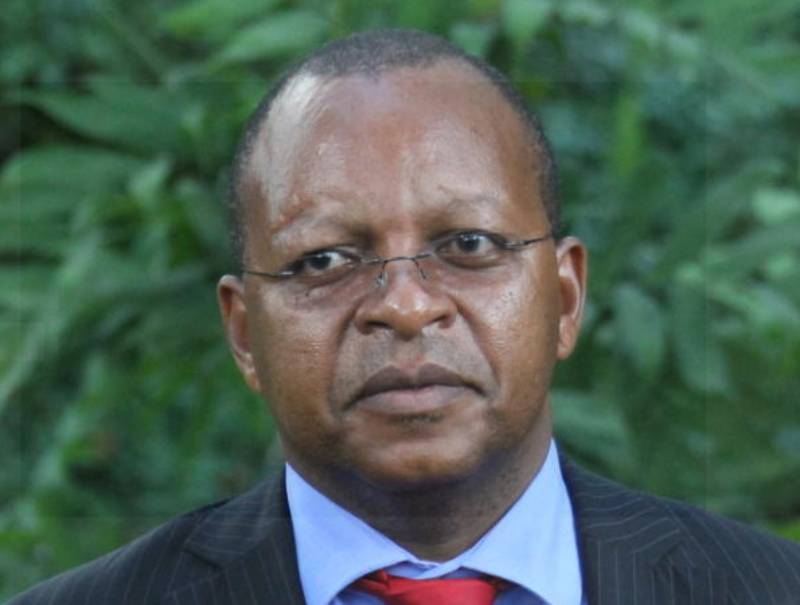 An ambulance is a most unusual place to celebrate an election victory. But that is where Othaya MP Gichuki Mugambi (pictured) was on the night the final results were announced.
An accident on July 7, 2017 had left him badly injured and residents wondered whether he would recover in time for the final round of campaigns.
Undeterred, Mr Mugambi dispatched a team that included his family members to the field to wrap up the campaigns. He won with more than 31,000 votes.
As women danced in rhythm to the song 'ruui rucoke mukaro' (let the river return to its course), Mugambi, who had left hospital for the polling station, sat in the ambulance with a smile on his face.
The events surrounding his election echoed those of his mentor and predecessor, retired President Mwai Kibaki. Just before the 2002 elections, Kibaki, then a presidential candidate, was involved in a road accident while returning to Nairobi from a campaign tour of Ukambani.
Kibaki would be sworn in as president at Uhuru Park in December 2002 while confined to a wheelchair. Fifteen years later, Mugambi was sworn in as MP in a similar manner.
Kibaki represented Othaya constituency for nearly four decades with little opposition. Despite being in the national limelight, he was aloof to his critics, preferring to engage them with silence or the occasional well-calculated verbal jab to throw them off.
Mugambi, too, chooses to hold his peace when provoked. But with the shadow of the retired president still looming large in Othaya, the MP acknowledges that his actions are constantly put under the microscope.
He admits that it has not been easy filling the former legislator's shoes, which entails meeting the expectations of a people who were born, grew up and had families of their own under Kibaki's stewardship.
"Yes, there is pressure to perform. But that is a positive thing since it makes you work extra hard to use the resources available to match the former president's development record," he said.
Man on the ground
Mugambi was Kibaki's man on the ground, serving as chairman of the Othaya Development Association, a vehicle used to execute projects when Kibaki was running the country.
"There were times President Kibaki would tell the people to 'talk to your MP' when referring to me, yet I was not an elected legislator," said Mugambi.
According to the MP, Kibaki succeeded because he used the national resources at his disposal to develop the region, not his personal funds. He notes that MPs have the National Government Constituency Development Fund but problems arise when the funds are misused hence encouraging a culture of handouts.
Kibaki was not one to dish out goodies. In fact, his disdain for free things made him loathe harambees to the extent he did not conduct a single fundraiser during his 10-year presidency.
"It is better to set goals according to the resources at one's disposal. I have national resources to develop the constituency but sometimes people want you to mix national and personal resources to develop an area. We must wean Kenyans off the culture of handouts and empower them using government resources," said Mugambi.
He continued: "For example, we are building vocational training institutions and it is sad when young men fail to enroll in these colleges then claim there are no jobs. You cannot get an 'A' in exams through the sweat of another student."
The constituency, he says, has enough opportunities that can spur entrepreneurship "for those willing to make money." He cites the newly completed Othaya Level Six Teaching and Referral Hospital that will employ close to 1,000 people who will need meals and accommodation.
"All we need are entrepreneurs who can construct housing units and supply food items. One can have a little money but when he invests it in a venture, however small, the money will grow. For example, a person with a simple mind will always see two or three eggs as breakfast but a business-minded person sees a hatchery."
On development, Mugambi says over a dozen projects in the constituency are either completed or ongoing. These include the construction of houses for Administration Police officers, and the renovation of toilets and classroom in various schools.
Dilapidated toilets
"We used the Covid-19 lockdown period to work on schools. Some of the toilets were so dilapidated that girls would use sweaters to shield their classmates because the washrooms had no doors. Now we can say we are ready for children coming back to school."
Despite these initiatives, a recent poll by Infotrak placed Mugambi on a list of worst performing MPs. The poll was discredited by the National Assembly's leadership, with Speaker Justin Muturi instructing the Education and Research Committee to summon Infotrak's top management to shed light on how it arrived at the findings.
"To such people I say walk or drive through the length and breadth of Othaya, look at the projects going on and conduct an opinion poll to get the true results," said Mugambi.