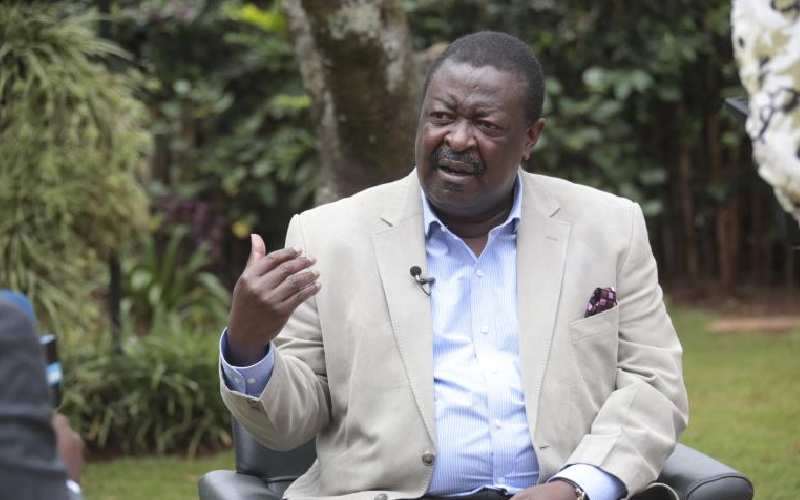 Amani National Congress (ANC) leader Musalia Mudavadi has suffered a major blow after the Registrar of Political Parties stopped the party's plans to amend its constitution.
ANC had on August 6 published a notice in the media notifying the public of the proposed change to its constitution, rules and regulations.
Mudavadi (pictured) has already been sworn in as party leader under the contentious new constitution, for the next five years. Apart from the National Delegates Council (NDC), the amended constitution had created a new second most powerful organ known as the Amani Council (AC), whose members have also taken oath of office.
The altered constitution had designated the party leader as the automatic chair of the NDC and AC.
Read More
Registrar of Political Parties Anne Nderitu published in the Kenya Gazette of August 14 the intended changes. She asked the membership, and any other member of the public, to deposit their reservations in her office within seven days of the notice.
The registrar in her letter to the party warned that the changes would take effect only if they complied with the provisions of the original ANC constitution and the Political Parties Act.
The setback raises questions about the party's legal team that swore in Mudavadi and members of the council to office.
[Rawlings Otieno]