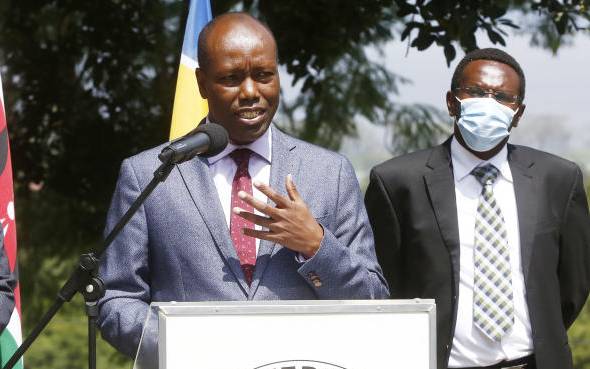 Nakuru Governor Lee Kinyanjui has faulted the Senate for failing to pass the third-generation county revenue sharing formula.
In a statement released yesterday, Mr Kinyanjui accused senators of fighting devolution by starving counties of cash.
"Adjournment of the debate on the formula is a clear manifestation of the many intrigues that have dogged the process," said Kinyanjui.
"It is time the Senate rises to its solemn responsibility of being the defender for devolution."
Read More
The Senate on Tuesday for a record seventh time, failed to reach consensus on the revenue sharing proposal among the 47 counties and ended up adjourning debate.
Kinyanjui, who is for the 'one man one vote one shilling' proposal urged senators to put politics aside and give a way forward on the release of the much-awaited funds
"They should correct past mistakes with courage and realise that beyond the numbers, are people and lives that will be fundamentally affected by the decision they make. There is a need to distinguish the formula making process from short-term political posturing," he said.
The governor said addressing the inequalities in the revenue sharing platform was long overdue stressing that the first and second generation formulas have greatly disadvantaged counties.
"On bursaries for instance, some counties have to spread their meagre allocations so thin that the highest get Sh5,000. These counties need an opportunity to match their counterparts, who can afford to sponsor students upto Sh200,000," said Kinyanjui.
Rift Valley Council of Elders chairperson Gilbert Kabage called on President Uhuru Kenyatta to intervene in the revenue stalemate that has crippled counties.