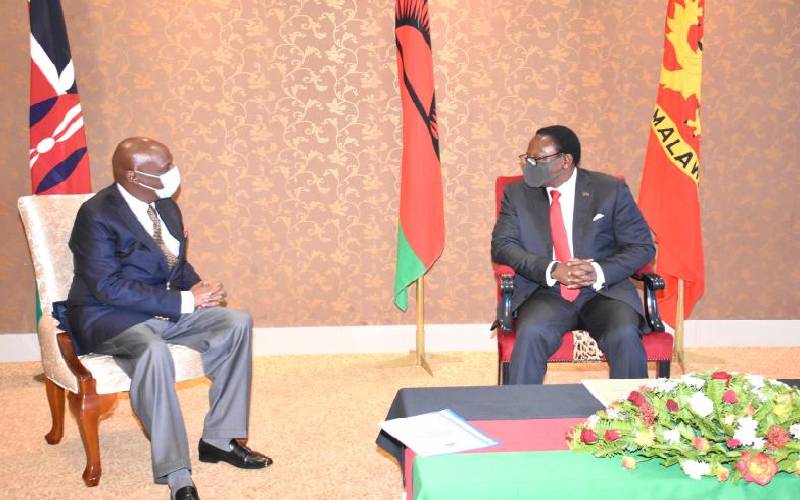 Kiambu Kanu officials have thrown their weight behind Baringo Senator Gideon Moi, saying he should succeed President Uhuru Kenyatta.
The group said the former ruling party will popularise Gideon as their 2022 presidential candidate at the grassroots level, starting with Central Kenya.
Addressing a press conference at the Kiambu Kanu office, the officials, led by newly installed county party chairman George Wainaina, welcomed President Kenyatta's choosing Gideon, who is the Kanu chairman, to represent the Government at the inauguration of the newly-elected Malawi leader, Lazarus Chakwera.
Mr Wainaina said the move was a big honour not only to the senator but to Kanu and its supporters.
Read More
The party leaders said they would launch a digital membership recruitment drive at the end of this week.
At the same time, the officials warned that they would not allow other politicians to insult the president and that the party's youth wing would deal with anyone who shows disrespect for the head of state.
"We fully support President Uhuru Kenyatta and the BBI agenda. We want to popularise our party but not interfere with the current administration. Kanu is the only party we have in Kenya; the rest are movements used by their leaders for elections", he said.