Atandi wants 'lazy ministers' from Nyanza kicked out of Cabinet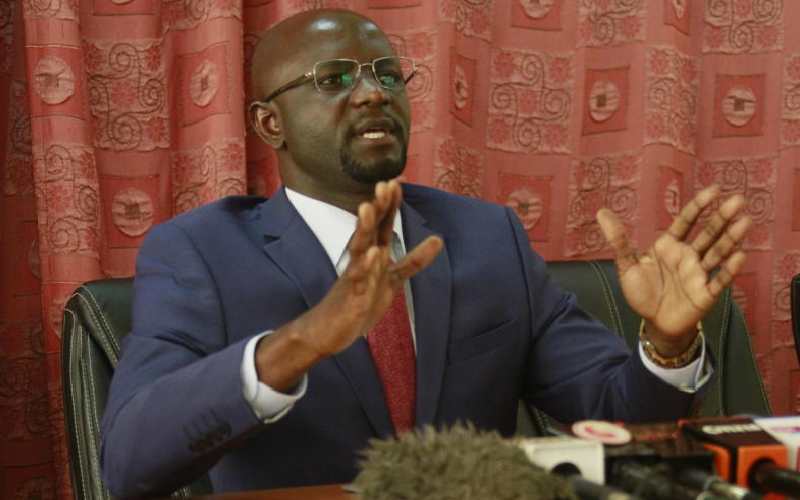 Alego Usonga MP Samuel Atandi has urged President Uhuru Kenyatta to reorganise his Cabinet, saying as currently constituted it does not support his agenda.
Atandi (pictured) on Friday accused unnamed Cabinet Secretaries from Nyanza region of being lazy and doing very little to initiate development projects in the region.
He called on President Uhuru to replace the said Cabinet secretaries with people-centred individuals in the anticipated Cabinet reshuffle, saying they have failed to represent the region better.
"Nyanza region has supported the government since 2018. It is for this reason that we want some of these key appointments to be given to serious individuals to spur development in our region," said Atandi.
He urged the Head of State to consult Nyanza leaders before making State appointments to ensure that those given the positions serve the region's interests.
The legislator said, unlike their counterparts, ministers from Nyanza region do not understand people's challenges because they are not in touch with leaders and the masses.
"We see Cabinet secretaries such as Eugene Wamalwa (Devolution), James Macharia (Transport), Fred Matiangi' (Interior), Mutahi Kagwe (Health), Najib Balala (Tourism) among others visiting their regions and engaging leaders, why not those from Nyanza?" the MP posed.
He said the Cabinet secretaries have never sat down with Nyanza leaders to address the region's challenges.
"They never show up, when we sit down as Nyanza leaders to address our issues and especially when we want to bring development to our people," he said.
"The imminent Cabinet reshuffle must be done in a way that gives community leaders an opportunity to recommend people for appointment in the Cabinet," he added.
Education complex
The MP spoke in Siaya town on Friday during the groundbreaking ceremony for the construction of Sh40 million Education Complex at Karapul Primary School.
Atandi said the construction of the complex in one of the oldest schools in Siaya with the largest population of pupils will take 18 months before completion.
The complex is a flagship project meant to transform the largest n oldest primary school in Siaya.
Karapul's existing classrooms are old n can no longer accommodate the more than 2000 pupils in the school.
The complex consists of 16 classrooms n teachers' offices.