Musalia party ANC offices in Kakamega burnt down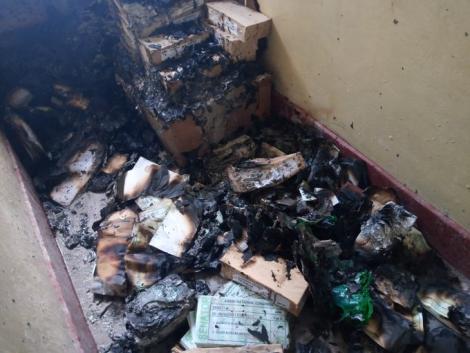 Amani National Congress (ANC) offices in Kakamega County have been set on fire by unknown people earlier. The office houses most of the party's documents including the register of its members.
According to an eye witness Patrick Likanamon a bodaboda rider, the fire occurred very early in the morning.
"I was ferrying a client to town when I saw smoke coming out of the office. After dropping off the client, I headed to a neighbour's house to inform him of what was happening. We then proceeded to the offices to ascertain. By the time we got there the police had already arrived at the scene, "said Likanamon.
Party members who had started flocking the area now accuse opponents of causing the fire as a method of intimidation.
"So far we have seen that banners have been burnt and other few documents. Luckily the party's register has not been burnt, "ANC member Jeff Mwenje says.
"It is so unfair to do such an act considering this house is a rented property. We should not allow politics to stretch to such an extreme," Mwenje added.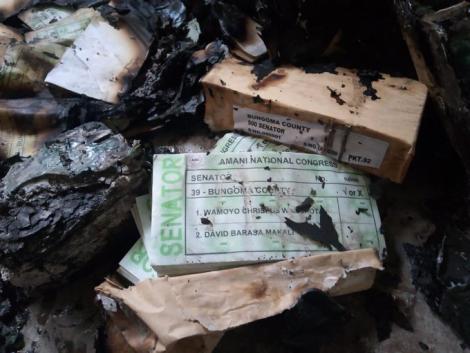 The party continues to experience leadership battles even as the Registrar of Political Parties seeks a clear timeline of the party's election.
In a letter dated June 23 the registrar, Anne Nderitu, asked the Mudavadi-led party to provide information "on timelines and notification" for party elections.
"In light of the above, kindly avail (sic) information on timelines and notification of the ANC elections in line with Articles 18, 22 and 26 of the ANC constitution," the registrar said told Secretary-General Barrack Muluka.
The letter followed a petition by Angela Gathoni, a founder member, who accuses Mudavadi of failing to give notice for party elections despite his term in office coming to an end.
"The party has not issued any notice of elections nor sought extension of time to conduct the elections," states Gathoni's petition.
Gathoni further argues that the party is illegally constituted as it promotes nepotism.
"Section 7 of the Political Parties Act provides that the composition of the governing body should reflect regional and ethnic diversity, gender balance and representation of special groups."
Police have launched investigations to unmask the arsonists who torched the offices.