Kisii Senator Sam Ongeri to chair powerful committee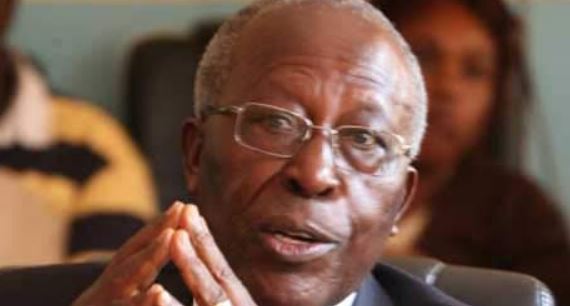 NAIROBI, KENYA: Kisii Senator Sam Ongeri has finally been appointed Chairman of the powerful Senate County Public Accounts and Investment Committee replacing Homa Bay Senator Moses Kajwang.
During an earlier election to replace Homa Bay Senator Moses Kajwang whose term ended, Narok Senator Ole Kina got five votes against Ongeri's four, but sources indicated that ODM had the Kisii Senator as their preferred choice for the oversight committee.
The committee oversights the expenditure of billions of shillings given to counties under the Division of Revenue and other conditional grants.
The committee oversights the 47 counties' expenditure, a role equivalent to the Public Accounts Committee (PAC) and the Public Investment Committee (PIC) of the National Assembly tasked with scrutinising national government expenditure.
The House has been operating without the committee since the expiry of the term of the previous members in December, last year.
Ongeri will now be tasked with grilling county chiefs on the expenditure of the 2018-19 financial year as well as governors who failed to appear during the tenure of Senator Moses Kajwang.
Prof Sam Ongeri was first elected to Parliament in 1988 and was a member until 1992.
He was re-elected to represent the Nyaribari Masaba Constituency in the National Assembly of Kenya in 1997. His tenure lasted until 2002.
As a member of the Orange Democratic Movement, he was Minister of Education from 2007 to 2012 and Foreign Minister of Kenya between 2012 and 2013. He was unsuccessful in his first run to represent Kisii County as a senator in 2013, losing to Chris Obure.
In 2017 he was elected as Kisii County Senator, becoming the oldest member of the Kenyan Senate.