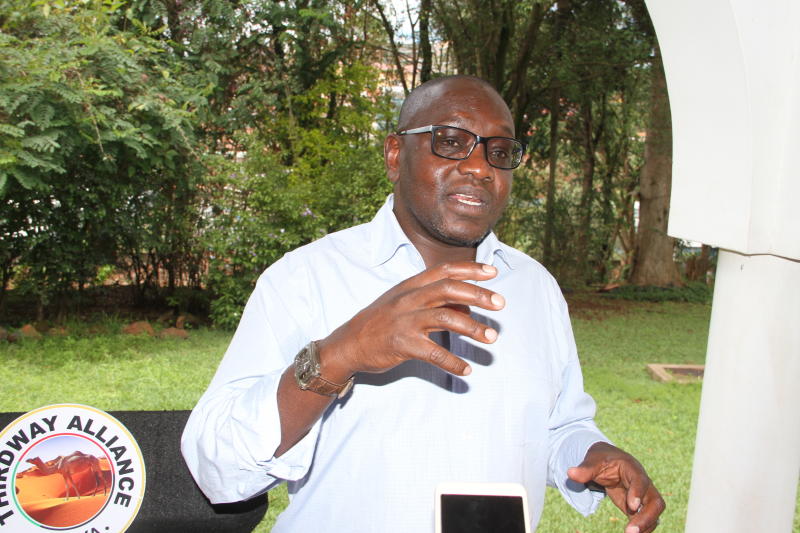 Speakers of both Houses of Parliament have officially sealed the fate of the Punguza Mizigo Amendment Bill, 2019.
In a Gazette notice published yesterday, National Assembly Speaker Justin Muturi and his Senate counterpart Kenneth Lusaka detailed how the Bill hit a dead end.
According to the notice, the draft Bill proposed by the Thirdway Alliance Party, led by Ekuru Aukot, was submitted to each County Assembly for consideration as dictated by Article 257(5) of the Constitution.
"Three county assemblies approved the draft Bill and that consequently the threshold required under Article 257(7) of the Constitution for introduction of the Bill in Parliament has not been met," the speakers concluded.
The counties that approved the Bill are Uasin Gishu, Machakos and Turkana. However, it was rejected in 22 counties while 22 others did not deliver the Bill and certificate to Parliament.
"The constitution required the speaker of the County Assembly to deliver a copy of the draft Bill to the speakers of the two Houses of Parliament with a certificate that the assembly had approved the draft Bill," the Gazette notice reads.
The Bill pushed for an increase in the share of national revenue allocated to the counties from 15 per cent to at least 35 per cent. It also proposed that the number of MPs be reduced from the current 416 to 147, and reduction of salaries of elected leaders to at most Sh500,000 for the president and Sh300,000 for MPs.
However, the determined Aukot has refused to take the defeat lying down, telling off critics that he would re-emerge stronger.
He said that in the next month, his party will launch another bid dubbed 'Punguza Mizigo Kenya', an initiative not different from the rejected Bill.
"They have said they (Building Bridges Initiative committee) shall be releasing their predetermined report on Tuesday next week.
"It is their right, but guess what? We shall be launching the People's Punguza Mizigo Kenya phase two. It is carefully redrafted and well thought out after receiving the public views," Aukot tweeted yesterday.
On November 13, he tweeted: "We are determined to save our country from the brink of collapse. Kenyans have been sending us proposals and today our NEC (National Executive Council) is meeting to review. Be ready for Punguza Mizigo Kenya."