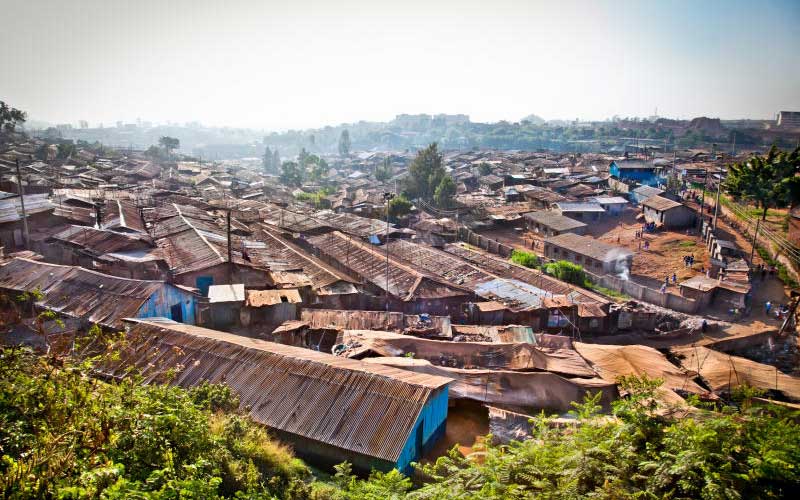 Kibra by-election is shaping up into an interesting contest after President Uhuru Kenyatta's Jubilee Party got applications from 12 people seeking the party's ticket. The
Sunday Standard
can confirm that footballer McDonald Mariga, who last week denied any interest in the seat, has submitted his credentials to the party. According to the party list, which is presently undergoing scrutiny by the National Elections Board (NEB) chaired by Andrew Musangi, the footballer whose reported interest in the vacant seat caused a storm at the Jubilee headquarters, is enlisted as a party hopeful. Jubilee will, however, not conduct primaries but will conduct interviews to choose its flag bearer.
SEE ALSO: Grief as former MP Kajembe dies days after burying wife
"We would like to assure all members and aspirants that it is the commitment of the party to adhere to the dictates of our procedures and constitution in identifying the right candidate for the forthcoming by-election and all others in future," said party Secretary General Raphael Tuju. Jubilee's fielding a candidate in the race shifts the dynamics for the Orange Democratic Movement (ODM) and will be a stab at one of opposition leader Raila Odinga's strongest bases at a time when the parties' leaders have closed ranks. But the ruling party has defended the decision to take part in the by-election despite sitting out Ugenya and Embakasi South "in the spirit of the handshake between President Kenyatta and opposition leader Raila Odinga." Tuju said Jubilee was wary the contest would raise political temperatures and scuttle the Building Bridges Initiative (BBI) agenda of the handshake. "We were very sensitive on the survival of BBI and the short lived involvement in the electoral process, especially within Nairobi after the divisive general election in 2017," he said.
SEE ALSO: Mbadi, Aladwa differ on move to discipline MCAs
Tuju also reckons that Jubilee Party has a bigger support base in Kibra, much more than they had in Embakasi South and Ugenya constituencies. In this regard, he maintained that not fielding a candidate in the forthcoming mini-poll will disenfranchise their support base. "Kibra constituency is cosmopolitan. If you do analysis, our registered members and supporters are quite a number," he said. "I don't want them to feel the party has disfranchised them. We are giving them a chance to run, like in neighbouring Langata where JP won against convention analysis." Tuju argued that if JP won in Lang'ata, now represented by Nixon Korir, when they had no fighting chance, why not give a chance now?
SEE ALSO: What Raila risked losing by backing Senate cash formula
Jubilee's entry complicates the equation in what is already shaping up to be a battle between the principals of the National Super Alliance (NASA). The Moses Wetang'ula-led Ford Kenya announced on Friday that it would field its own candidate. Reports indicate that Ford Kenya candidate will likely be Butichi Khamisi, who just defected from Amani National Congress (ANC) after Raila's former aide, Eliud Owalo, was handed the party ticket. Back-to-back defeats in the three by-elections in Ugenya, Embakasi South and Wajir West have left ODM smarting and Kibra will be a test of the party's verve in a constituency that is its most loyal base. Among those who have declared interest in the position is the late MP Ken Okoth's brother, Bernard Otieno (Imran), DJ Kris Darlin known officially as Christone Odhiambo; Peter Ochieng, Tony Ogola Sira, Reuben Ojijo and Stephen Okello. Others are Eric Ochieng, Brian Owino, John Otieno, Benson Musungu and Patrick Lumumba Owade. Politician Stanley Livondo, who once vied against Raila in the larger Langata Constituency, said the handshake will make the Kibra by-election an open and shut contest for ODM. "ODM is part of the handshake and they have the spirit of President Uhuru Kenyatta. Kibra is the heart of Raila, and with the support of the handshake then his position is even stronger," he said. He said the party should pay close attention to the nomination to avoid a fallout. "I believe that the nomination will be fair because this a constituency that is very central to Raila, if he messes up it will cost him," Livondo said. A nomination exercise that ODM had scheduled for August 31 was earlier in the week postponed to September 7. ODM opted for nomination to choose its flag bearer to avoid disenfranchising a section of voters. Okoth's legacy and style of developmental leadership are expected to weigh heavily on the candidates. The late MP invested in education to equalise the conditions but the average voter in Kibra still has no access to running water or electricity, bathrooms, or sewage system. Most of them have no jobs. When it was part of the larger Langata, Kibra was a constituency of extremes, with the affluent areas of Karen, Nairobi West, South C and Nyayo Highrise contrasting heavily with the squalid conditions of Kibera slum. While on one end Kibra struggles to access running water, on the other end the greens of golf course are emerald from constant watering. When he declared his candidature, Owalo said Kibra builds Nairobi and runs the Kenyan industries but they do not bring wealth and prosperity to the constituency. "The roads obviously lead elsewhere and serve other people," he said. "Kibra is the home of our shamba boys, maids, watchmen, ayahs, cleaners, boda boda riders, makangas, mama mbogas and mkokoteni pushers. They have invested heavily in other people's lives but unfortunately with little returns in their own households in Kibra." Yet despite the persistent issues, the matter of the next Kibra MP will likely be decided by a mix of personality, ethnicity and party affiliations. "Choose an MP who will continue Ken Okoth's legacy of single-minded focus on serving the people. Avoid strangers from other constituencies whose only interest is to use Kibra as a convenient place to loot public resources," Miguna Miguna tweeted. But a new dynamic is also likely to influence the race -- celebrity. The candidature of footballers Mariga and Dennis Oliech have been teased and should either of the duo contest they are likely to appeal to younger voters due to the deeply entrenched football culture. They also have name recognition. Kris Darlin is also likely to benefit from his familiarity but will have to face it off in the nomination with a crowded line-up of ODM candidates that also includes Okoth's brother Imran.