Raila Odinga: Graft 'denies us billions of shillings'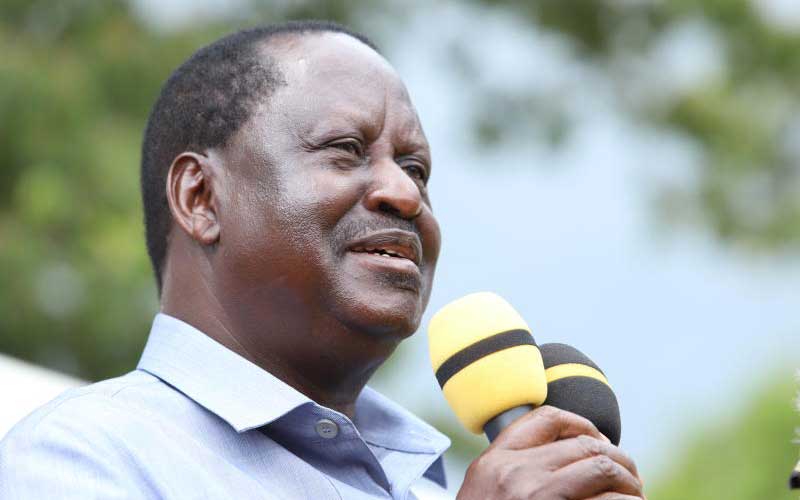 Kenya can save up to Sh800 billion annually if the war on corruption is won, Opposition leader Raila Odinga has said.
Speaking at a church service in Siaya, Raila (pictured), said 200,000 jobs could also be created if the vice was defeated.
"A lot of money is being lost to corruption. Reports by the American investigative agency, the Federal Bureau of Investigation, reported that we can save up to Sh800 billion annually if we can address corruption," said Raila.
He distanced himself from the Punguza Mizigo referendum bid, remaining silent on the issue even as he attacked leaders he claimed were using public funds to buy support.
Raila said such leaders used the pulpit to promote corruption and questioned how they managed to dish out millions of shillings in church fundraisers yet their salaries were way below what they shared.
Buy support
"There are people who are donating huge amounts of money every weekend. If someone is donating about Sh100 million each month and we know very well that his salary is about Sh1.5 million per month, what is the source of this? We should be told that," said Raila.
"This money is used to buy support from Kenyans. We must speak the truth about corruption."
In the past, the former Prime Minister has been vocal about donations to churches and urged clerics to avoid such donations.
Yesterday, Raila said he wanted it known that he was not against church fundraisers, but against the church being used as an avenue for corruption by leaders who had plundered the country.
"We signed a Memorandum of Understanding with President Uhuru Kenyatta. Fighting corruption is one of the main issues in that pact," said Raila.
"We have been seeing people moving around with sacks of money to donate to churches and the same churches also receive money from their faithful every weekend. Where is this money going to?"