ODM: Msambweni MP Dori not yet out of the woods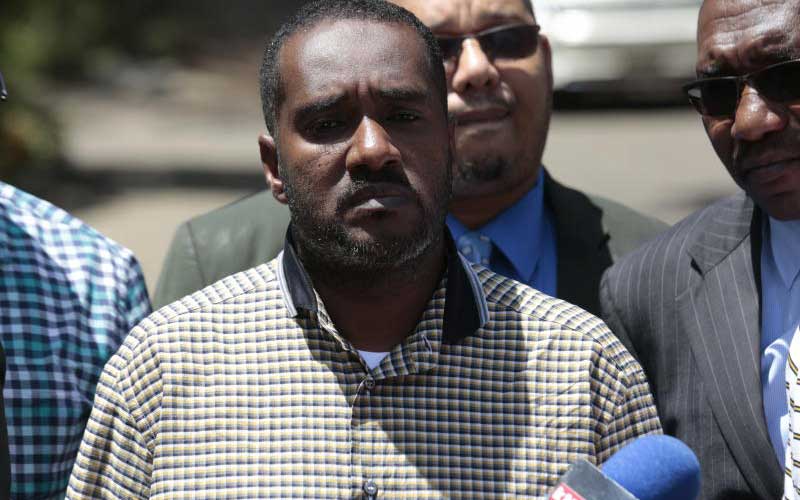 ODM has defended its radical move to expel embattled Malindi MP Aisha Jumwa from the party for disloyalty.
The party warned that Msambweni MP Suleiman Dori is not yet out of the woods after the National Governing Council (NGC) demanded he appears before it.
According to ODM secretary general Edwin Sifuna, although Mr Dori had written a formal letter of apology to the party seeking forgiveness, most delegates were not convinced that he is remorseful.
''Majority of the delegates attending the NGC demanded that Dori appear before them and formally make an official address recanting his political mistakes,'' he said.
Mr Sifuna told the Sunday Standard in an interview that the Orange party was keen on whipping its members to toe the party line and propagate party ideals.
He reminded all members that ODM, like any other party, is governed by law and has its guiding principles in accordance with the Political Parties Act that each member must abide by.
''Members of this party, whose loyalty or support to the party ideals and top leadership has been wavering, will soon find themselves outpaced by the party's philosophy,'' he said.
Sifuna disclosed that the fate of Jumwa is now sealed by NGC, which ratified the ODM party disciplinary committee's recommendations chaired by lawyer Fred Athuok. ''What I have been mandated to do now is formally write an official letter and hand it over to the registrar of political parties by Monday for further action,'' he said.
Political parties are accountable to the office of the Registrar of Political Parties. ODM, Sifuna said, was currently doing everything it can to put its house in order and plan how best they can reposition and strategise for the 2022 elections.
Lawyer Geoffery Yogo said political party members form the core of any political party and so, they must live up to the ideals of their sponsor parties. ''Every political party must have a mechanism or procedure for dealing with members in line with the Political Parties Act,'' said Mr Yogo.