Leaders want action after President Uhuru speech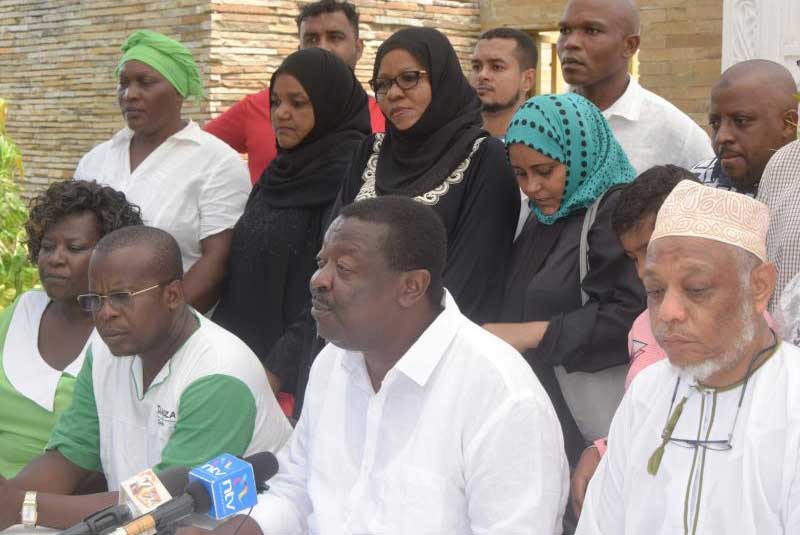 Kenyans reacted differently to President Uhuru Kenyatta's New Year message in which he called for reconciliation, renewal and sustained war on graft.
Amani National Congress leader Musalia Mudavadi said Uhuru agreed with most of the issues he had been raising and what remained was just action to solve the identified challenges.
"I am glad the President devoted half of his speech responding to critical concerns I raised in my end year message to Kenyans. We have been at cross purpose on debt," Mr Mudavadi said.
He said Uhuru seemed to finally agree that debt spiral is due to slippage.
"Uhuru is agreeing that it is not enough to borrow for projects, but protect loans from inflated projects' cost. Now it is up to him to seal loopholes through which leakage occurs. The President should prevent corruption," Mudavadi said.
He said investigations and prosecutions are akin to reactions after the horse has bolted.
"Uhuru should not wait for theft to occur and then appear to blame Judiciary for deliberate sabotage of investigations," the former vice president added.
Senate Speaker Kenneth Lusaka on his part said he was particularly happy that the Head of State chose to preach a message of hope and reconciliation ahead of the new year.
"The President's speech was good, I am happy he...spoke about the Big Four Agenda. As the Senate we will complement his efforts to attain these goals," the former Bungoma governor said.
"I urge leaders and members of all arms of government and institutions to help the President achieve and realise all that he has promised Kenyans," Mr Lusaka added. He said Uhuru steered the country well in 2018 despite the many challenges.
Kakamega Governor Wycliffe Oparanya was delighted that Uhuru said he was willing to make devolution work.
"Devolution is the best thing to have happened for us. Let the President give us all the functions due to us and the money so that we can design programmes that benefit wananchi," he said.
Mombasa Governor Hassan Joho called on Uhuru to increase the allocation of money to counties so that they become real engines of economic growth.
"Uhuru should work with us to see that counties receive 45 per cent of the national cake, not what we are getting now. This way, we will be able to spend more on development rather than salaries as is the case now," he said.
Cavince Owidi Odoyo, who chairs the Lake Basin Development Authority supported Uhuru's call for unity, saying this was the only way to keep the country stable. Kenya Green Congress party chairman Martin Ogindo also agreed with the President for supporting reforms in key agencies to promote transparency and accountability.
International Centre for Policy and Conflict Executive Director Ndung'u Wainaina lauded Uhuru's plans to strengthen laws on asset recovery and sealing loopholes in prosecutions and investigations.
However, he faulted the President for failing to give a clear road map on how he is going to deal with corruption and propel the economy to growth.
"Kenyans want solid policy directions on how to deal with public debt, budget deficit, unemployment and corruption. Uhuru should also be bold to delink himself from people who have been linked to corruption," Mr Wainaina said.
Molo MP Kuria Kimani said the address showed that Uhuru understands the plight of Kenyans and he has a clear roadmap on how to resolve the issues.
"Most Kenyans share the same view he has on how to eliminate graft. It is true that those who loot public funds do it in their individual capacities and not on behalf of their communities as stated by the President," said Mr Kimani.