Why House rejected Sh11 billion supplementary budget Bill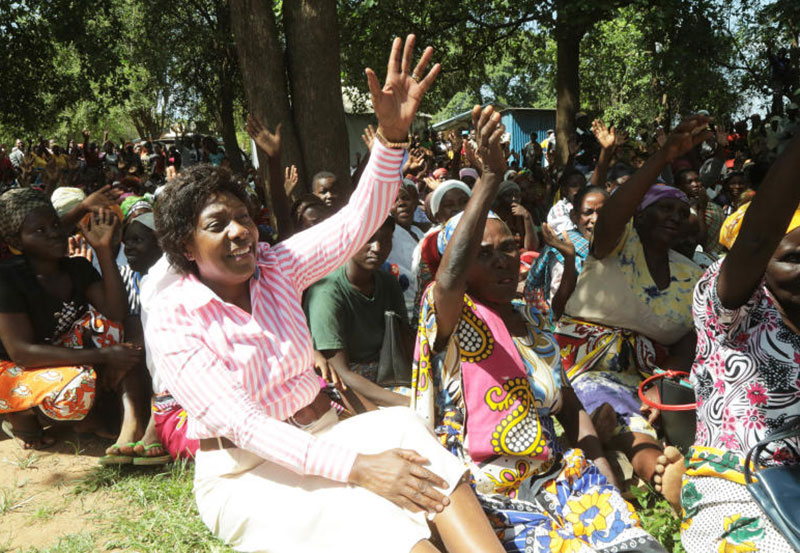 The Kitui County Assembly has rejected a Sh11 billion supplementary budget, with MCAs claiming it has numerous loopholes for corruption.
Most MCAs from the Wiper Party said the supplementary Bill was a clear indication that some individuals were planning to divert money meant for development to their pockets.
Peter Kilonzo, majority leader in the assembly, and who is also Athi MCA, questioned why Governor Charity Ngilu's team submitted to the House unbalanced budget Bill that had no covering report.
Before the House debated on the Bill, the Budget and Appropriations Committee Chairman and Tseikuru MCA Boniface Kilaa Kasina had tabled a Motion seeking removal of Treasury Executive Mary Nguli.
Mr Kasina said Ms Nguli had failed to live to expectations of the assembly and therefore should be replaced with a competent person.
The assembly demanded that Ngilu sacks Nguli within three days, failure to which they would impeach her.
During the debate, MCAs termed the Bill unrealistic, unbalanced and unfair to the 40 wards in the vast county.
Although there was division during debate on the Motion pitting MCAs from majority Wiper and minority Narc parties, the house was united in rejecting the "unwarranted document" when the House Speaker George Ndotto called for voting.
MCAs said Mr Kasina's motion, which sought to bring adjustments in both county executive and the county assembly budgets as recommended, was untenable.
Mr Kilonzo and his team doubted the rationale and need for the Executive to demand for supplementary budget, only five months after the assembly approved the Sh11.8 billion budget.
"Mr Speaker, the supplementary report before this House leaves many questions than answers as to why this assembly should be treated to a circus. This House must stamp its authority and stand firm in its oversight role. We cannot be misguided by a one-sided level of dictatorial leadership," the Athi MCA said.
The MCA claimed some quarters allied to the Executive wanted to drag Wiper Party leader Kalonzo Musyoka into the woes in county leadership in order to win sympathy from impatient residents who wanted development in their areas.
MCAs Philip Nguli (Migwani) and Jane Mutua (Kauwi) said the Executive was attempting to "squander public money" by bringing supplementary estimates only months after the main budget was passed.
Mr Ndotto said the House had formed an opinion that the Executive seemed to have unrealistic revenue target in an attempt to balance the budget.
He ruled that the supplementary budget be sent back to the governor for review.