Graft war targeting one community, claims MP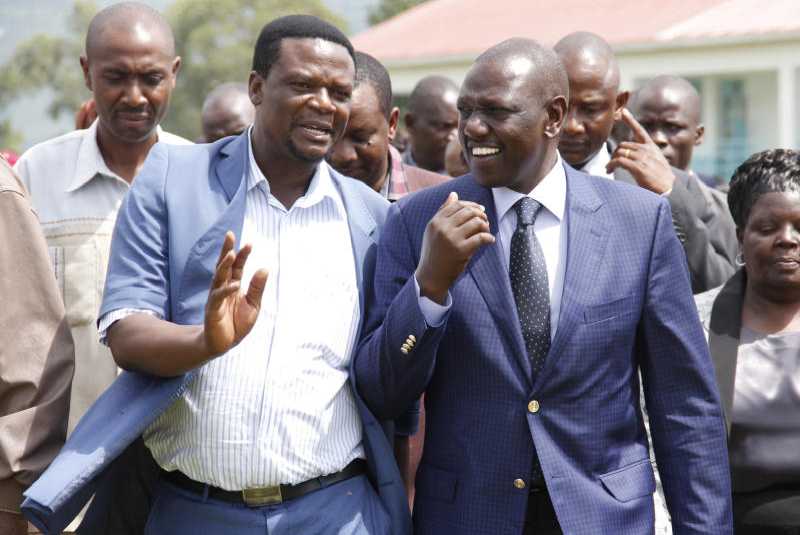 Sirisia MP John Waluke has claimed that ongoing war against graft could be targeting members of a particular community and asked the Director of Public Prosecution (DPP) to come clean on his motives.
Waluke said those targeted in the war on graft were coming from one community and said graft suspects from other communities were not targeted.
"We are seeing that there is a systematic move to target people from once community in this war on graft. This is unacceptable as we want this to be a clean and fair fight in the war on graft," he said.
Waluke stated that the public service sector and various parastatals had workers from various tribes in Kenya and it was wrong for a particular community to be targeted.
He alleged that there had been reported cases of graft suspects from other communities and wondered why they were not being prosecuted.
Waluke challenged the Director of Public Prosecutions, Nordin Haji, to come clean on what his strategy was in combating corruption instead of targeting members of one community.
"We know some people from other communities have been mentioned but we are not seeing any action as compared to members of one community.
This needs to change so that anyone involved in corruption should be prosecuted," he said.
Bumula MP, Mwambu Mabonga, said the war on graft should be genuine and should not seem to be leaning on one side.
Mabonga said it was proper that President Uhuru Kenyatta had shown the zeal to fight graft but the agencies involved should remain neutral.
"We applaud this war on graft but for us to win we need to be sincere with ourselves and fight it without seeming to lean to one side," he said.
The leaders further threw their support to Deputy President William Ruto's presidential ambitions claiming he was the best person to lead the country after the next general elections.