Two county leaders defend Governor Ngilu against claims of bias in tender awards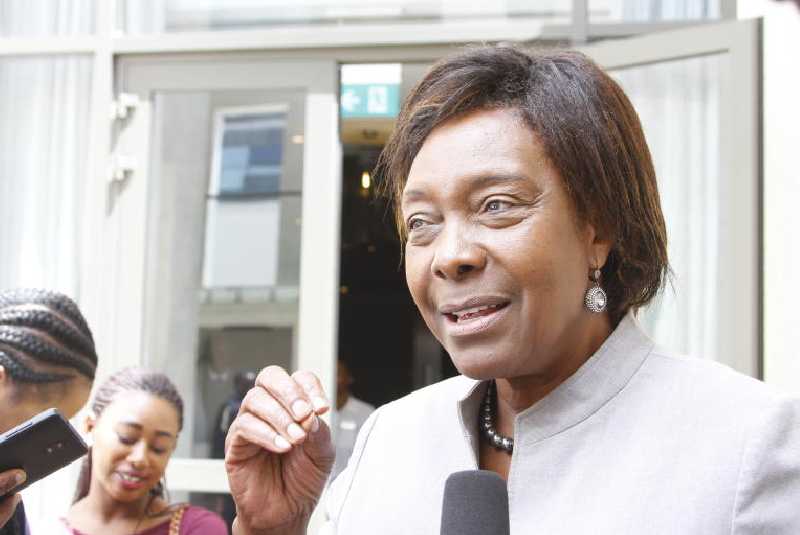 Kitui Governor Charity Ngilu will not bow to intimidation, threats or blackmail orchestrated by a few bent elements opposed to development.
Ngilu's leadership will remain focused with an open-door policy for residents, county leaders said.
In an apparent reference to last Friday's demonstration staged by a section of the county youth against Ngilu's administration over claims of skewed award of tenders, two county government executives said that the governor's resolve is clear.
Chief of staff Crispus Ileli and Trade executive Philip Mumo said the government will not waste resources in fighting with anti-development crusaders.
"We don't want to be derailed by individuals whose agenda is to make our people remain poor. The demo by the few poisoned youth is part of a wider scheme by the masterminds to deny the residents development," Ileli said.
Ileli and Mumo said the government has structured plans to empower the youth and create jobs such as the newly established Kitui County Textiles Centre (Kicotec), which will create over 600 new opportunities.
The executives said the government has a clear agenda and a workable strategy that will enable the governor deliver her campaign pledges.
Ngilu promised to bring lasting change to the social-economic welfare of Kitui people using her five-pillar development agenda, they said.
Ileli said the governor named food and water, healthcare, education, youth and women empowerment, and wealth creation as her areas of focus.
Chaos erupted in Kitui town last Friday after youth staged a demo against Ngilu's administration.
The youths, some riding on pickups bearing the banner of Kitui County Youth Movement, started their peaceful demo at Kitui bus park before they spilled to the streets and made their way to the governor's office.
They were led by Moses Munyalo, the chairman of the Movement. A confrontation ensued after the group met a rival gang wielding stones and crude weapons near Kitui AIC Township, blocking them from accessing the governor's office to present a petition.
Anti-riot police led by Kitui Central OCPD Muthuri Mwongera were forced to fire in the air and lob tear gas canisters to disperse the youth. Some small-scale traders were injured as scores scampered for safety.
Later, Munyalo addressed the press before he was arrested and held at Kitui Police Station briefly. "We are telling the people that the governor has been besieged and held hostage by cartels bleeding the county. We want the governor to delink herself from this cartel that is out to enrich itself at the expense of youth and women," he said.
After normalcy was restored, the OCPD said they were forced to evacuate Munyalo and his team to avoid bloodshed, adding that he was free to hold another peaceful protest in future.