Chaos rock Nyandarua Assembly as three journalists injured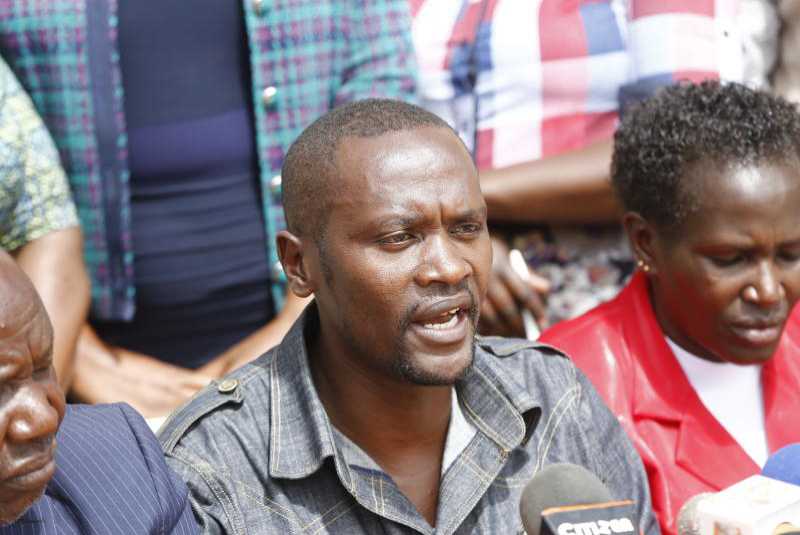 Business at the Nyandarua County Assembly was for the second day paralysed as MCAs clashed over leadership wrangles that have rocked the assembly for the last one week.
Drama started when the MCAs blocked the Assembly Speaker Ndegwa Wahome from accessing the chambers to preside over the sitting.
During the chaos three journalists were injured after being attacked by the security guards.
Among them is Waikwa Maina (Nation) Ndichu Wainana (The Star) and Patrice Simbili (Royal Media Services).
Also injured was a female security guard who suffered a fracture. She claims that her hand was broken after she was roughed up by MCAs. The county incurred losses as chairs and doors got broken in the fracas.
The clash is between two factions which one is said to be aligned to the speaker while the other one is said to aligned to Governor Francis Kimemia.
House adjourned
Take a quick survey and help us improve our website!
Take a survey
The move has since forced the speaker to adjourn the house for the third time since the wrangled started.
"Having regard to the incident of the sitting scheduled for today at 9.00 am, our standing orders, I direct that the assembly stands adjourned until Tuesday the 23 rd of October at 2.30 pm," Speaker said in
For the last three weeks, the Mcas have been wrangling over three leadership positions.
This follows an incident in Nakuru where 22 Jubilee Party MCAs converged in a hotel where they reportedly held elections and announced the ouster of majority leader Kamau Gathungu and his deputy Ken Mukira.
During that meeting reports emerge that they also ousted of majority chief whip Hussein Kassana.
Gathungu was replaced by North Kinangop MCA Edinald King'ori while Mukira was replaced by Kiriita MCA Justus Gaita.
Majority whip Hussein Kasana was replaced by his deputy, Wangari Methu, while nominated MCA, Geoffrey Ngaruiya was elected deputy Chief whip.
Ndegwa has blamed the executive of interfering with house matters for political reasons.
"I am allowed by the standing orders to do so. I will only not do so once the members who are being incited by outsiders desist from being unruly," he noted.
Ndaragwa MP Jeremiah Kioni condemned the ongoing wrangles saying that they would derail development.
"This is very wrong for a county known to have peace. The top leadership should come together and seek a solution so that development can be achieved," he said.
He called on the Ethics and Anti-Corruption Commission and office of the Director of Public Prosecution to investigate cases of corruption in the executive which he said was the root cause of the problem.
"It is in public dormain that these wrangles were caused when the assembly probed the executive over corruption. Let the relevant bodies take this matter up as the other two organs of government continue delivering services to the people," said Kioni