Mashujaa Day: Leaders outline wish list for Uhuru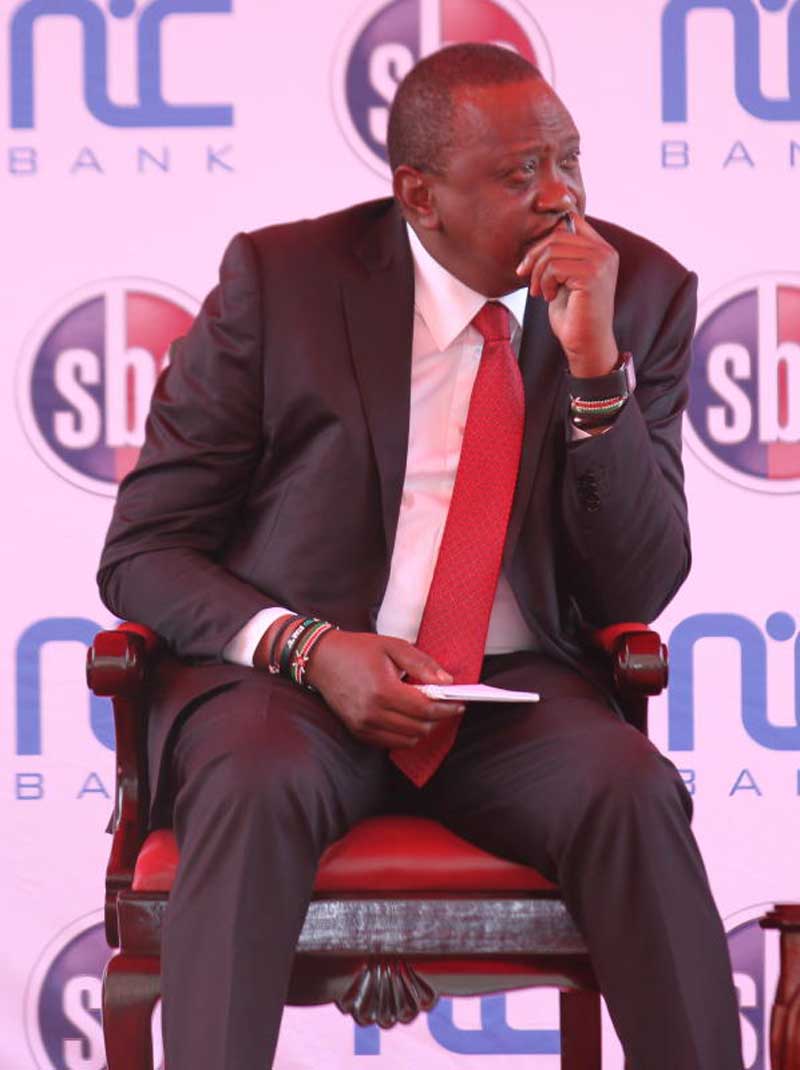 Leaders have said they expect President Uhuru Kenyatta (pictured) to address western Kenya's poor economic growth during this year's Mashujaa Day celebrations.
Uhuru is expected to lead the celebrations at Bukhungu Stadium, Kakamega, on Saturday.
Sabatia MP Alfred Agoi and Vihiga Woman Representative Beatrice Adagala said Uhuru would have a chance to address the progress of Jubilee's promises for the region.
Mr Agoi claimed that some roads in the region that have been under construction since former President Mwai Kibaki's era had not been completed.
"The Kisumu-Kakamega-Webuye-Kitale road was half complete when President Kibaki handed power to Jubilee. More than five years down the line, it is still incomplete," he said.
Pressing issues
The MP said the region was eagerly waiting for Uhuru to address pressing issues.
"There are several issues that are affecting this region, top among them being the sugar sector; the collapsing factories and infrastructure. We are seeing other regions develop and new infrastructure unveiled yearly, yet this region continues to play catch-up," Agoi said.
"We want to welcome him to the region and tell Kenyans we will receive him well."
Ms Adagala said the women of the region would be waiting to hear the President's plan for their empowerment because they were the most affected by the collapse of industries in the area.
"Women have been the worst hit by the collapse of sugar factories because they were the majority workers in the farms that supplied sugarcane," she said.
She noted that western Kenya wanted to hear how the President's Big Four Agenda would be implemented in the region.