Law protecting MPs is illegal, judge rules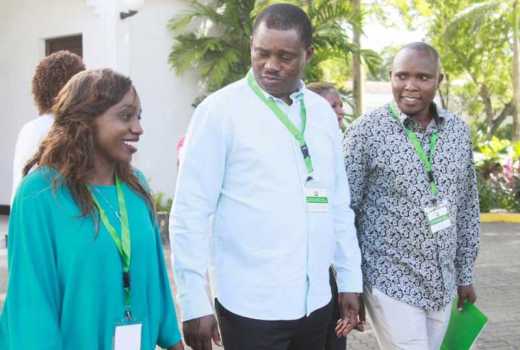 The High Court has stripped Parliament of immunity against legal action.
Justice John Mativo yesterday ruled that Section 7 of the Parliamentary Powers and Privileges Act, which provides immunity on proceedings or decisions of Parliament or its committees, is against the Constitution.
In addition, the judge quashed Section 11 of the Act, which shielded Members of Parliament, employees of Parliament and journalists covering the House from being served with court orders whenever they are within its boundaries.
The decision is likely to further strain relations between the two arms of Government as National Assembly Speaker Justin Muturi said on Sunday Parliament would defy any court orders intended to hamper its operations.
Final word
Mr Mativo ruled that lawmakers had gone overboard as Parliament was not the final word when it came to creating the law.
He said the courts ought to provide oversight and that the contested laws were creating an avenue for bad laws and illegal decisions by lawmakers to sail through without questioning.
"The import of Section 7 is that Parliament's decisions have been put out of reach of court scrutiny. The role of Judiciary is to ensure that public authorities act lawfully and serve as check and balances on the Government's power. In our Constitution, it is not Parliament, Executive or Judiciary that are supreme but the Constitution," the judge ruled.
The contested law, which was introduced by Eldas MP Adan Keynan, was assented to by President Uhuru Kenyatta on July 21 last year and took effect from August 16. The Act was, however, passed on October 22, 2015.
The disputed law insulated MPs from being questioned on decisions made in committees and in their personal capacity within Parliament.
But the judge found that the immunity provided in law for Parliament did not trickle down to the lawmakers for personal use. This means the House will not be a safe haven for lawmakers trying to escape arrest.
It also opens the doors for defamation and criminal litigation against MPs who fan hatred and injure people's reputations within the precincts of Parliament but not on the floor of the House and in committees.
"Parliamentary immunity is not an individual privilege to MPs for their personal benefit. Immunity is, therefore, a prerequisite for ensuring that Parliament can indeed function as an independent institution."
The judge found that MPs were only immune to statements made on the floor of the House or committees, bills or proposed resolutions and motions.
He also said they could not be held liable for written or oral questions, reports made at the request of Parliament and votes cast.
"A reading of Section 11 leaves no doubt that it covers more than immunity discussed above. It bars any persons from challenging in court decisions made by Parliament or its committees. The provision does not specify the nature of decisions. It does not refer the immunity in the performance of their parliamentary duties. It seeks to shield their decision from court scrutiny," added Mativo
The case was filed by former Law Society of Kenya CEO Apollo Mboya, who argued that the two sections were meant to lock out the public and the courts from questioning parliamentary proceedings or decisions.