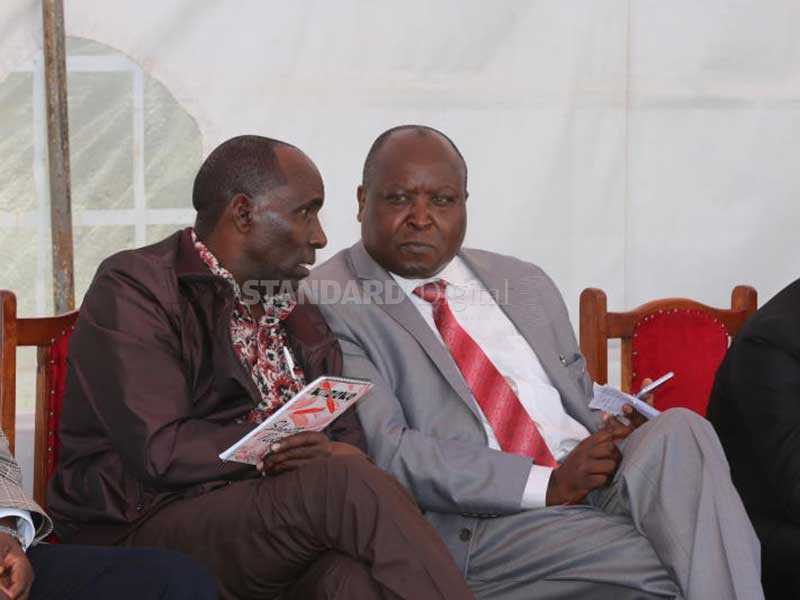 Nakuru Town West MP Samuel Arama has told off Opposition leader Raila Odinga over his call for constitutional reforms. Speaking at the Holy Cross Catholic Church on Sunday, Mr Arama said the country was not ready for a referendum months after the General Election. He said this could put the nation on a path of endless politicking at the expense of development. He said Raila was plotting his path to power, adding that the law should not be altered for his benefit.
SEE ALSO: Why class war campaign may not win 2022 presidency
"The proposals being made by Mr Odinga clearly outlines a plan to pave his way to ascend to power. Kenyans should not in any way be blindfolded to change the constitution with a view of favouring the political career of a single individual," said Arama. While noting that steering from the succession debate has been hard for the leaders Mr Arama said that as Jubilee leaders they will not keep quiet when the party's plans are under attack. "The President urged us to keep off from 2022 politics and as party members we obliged to that. However the succession debate has been brought up by recent developments in the country's politics and can't be ignored as it might derail the party's plans," said Arama. He likened the plans to change the constitution to a situation in which a section of leaders in 1978 sought to change the constitution to bar former President Daniel Moi from taking over from his predecessor Mzee Jomo Kenyatta. "It is clear that the changes being pushed forward are meant to curtail the dreams of Deputy President William Ruto to become President. They will fail just like those who tried to shortchange Mr Moi from succeeding Mr Kenyatta in the 1970s," said Arama.
SEE ALSO: Battle of wits and tactics as Uhuru and Ruto eye 2022
His sentiments were echoed by Mr Kibet Komen, a Rongai politician who took an issue with former Eldama Ravine MP Musa Sirma who claimed that the Kalenjin community will not support Ruto's bid.