Raila's swearing in was a sign that Kenyans were ready for drastic change, says Nyong'o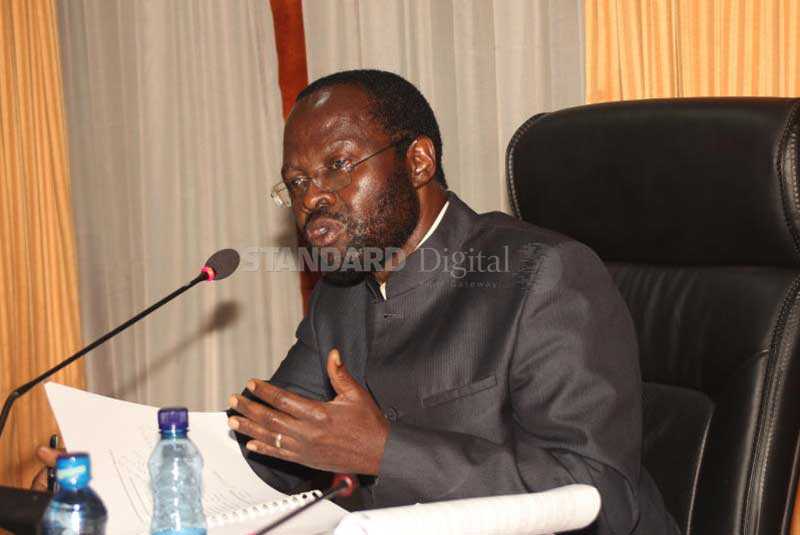 Kisumu Governor Anyang' Nyong'o has said Kenya is ripe for economic and political revolution to put it at par with other world democracies.
Prof Nyong'o told Kenyans to be prepared to pay the ultimate price in the final leg of the second liberation.
"We have achieved a lot during our struggle for the second liberation. We have a new Constitution. What remains now is a revolution that will usher in a new political order in this country," said the governor.
The former ODM Secretary General said he wants to see radical political changes in the country, beyond the proposed Bill that seeks to introduce a powerful Prime Minister and ceremonial president.
However, he noted that although the proposed Bill by Tiaty MP Kasait Kamket also pushed for a parliamentary system of Government, it was shallow and concentrated more on titles.
Nyong'o said: "We want changes that go beyond titles and offices. We want to see political parties having the power to recall and even sack the president as has happened in South Africa, where it took the African National Congress Party just a few days to kick President Zuma out of office."
He added: "We want a revolution that will usher in a firm Parliamentary system. We no longer need a President who dictates to a political party that sponsored his candidature. We want a revolution that meets the expectations of the people."
"When Zuma failed to deliver and fell short of expectations of his party, he was recalled and quickly replaced. In our country, we see President Uhuru Kenyatta summoning and lecturing Jubilee officials. In South Africa, its the party leaders who summon and lecture the President," he said.
Fell short of expectations
Quoting Chinese Revolutionist and poet, Mao Zedong, Nyong'o noted that Kenya has passed through the two crucial stages of the fight for revolution and was now on the third and crucial phase- revolution.
"Mao identified three steps of liberation. The first is for countries to get Independence, the second phase is to start a process of the actual liberation. We have been doing this since 1963. The final one is revolution to liberate countries from the shackles, titles, attitudes and structures of colonialism," he said.
The governor further said Kenyans must be prepared to chart their own destiny by making leaders to be accountable.
"It is very oppressive and painful to see Kenyans struggling every five years to elect one individual as President who wields so much power that he is not answerable to anyone. We must change this," he said.
Asked if Kenya was about to experience a revolution, Nyong'o said: "The revolution is already here. The swearing in of Raila as the People's President on January 30, inched the country closer to a revolution we desire."
He said Raila's swearing in was people-driven and a sign that Kenyans were ready for drastic change.
"We are also ripe for an economic revolution because people want to be involved in policies that hinge on their economic well-being. They want their leaders to be answerable to them," Nyong'o said
The governor advised MPs to ensure the proposals in Kamket Bill were not title-based.
"The MPs should not start with the titles. They should start with the systems that would usher in a working parliamentary system."
Nyong'o, said Kenyans have sank deeper into poverty because the existing political systems do not allow them to question their leaders' decisions.
To fight drought, involve communities
According to the latest information from the Meteorological Department, rainfall will be poorly distributed in April, May and June, and this will have a serious impact on agriculture