Can Raila the frontline fighter win last battle?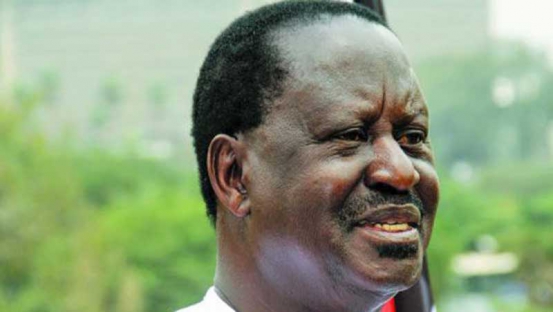 The judgement on Friday by the Supreme Court of Kenya has given Opposition leader Raila Odinga another shot at the presidency, reviving his hopes after what appeared to have been a final bow on his fourth attempt.
The long-serving Opposition leader will now have to quickly marshal resources to mount another campaign and also get enough man power to watch out on the vote in areas where they were allegedly manipulated.
Raila does not have much time to celebrate the ruling. Although the judgement gives him the impetus, and with the frenzied celebrations by his strongholds, he will have to mount perhaps his biggest campaign to beat President Uhuru Kenyatta who has already moved into campaign mode.
After the numerous battles he has waged, the countless shots he has taken at regimes and institutional ills like corruption and suppression of free speech he has had to fight, the ruling gave him another chance to walk his followers to Canaan.
In her book, Kenya @50, Joyce Nyairo writes: "There have been contrasting styles between the three completed regimes, but all of them are underpinned by varying degrees of totalitarianism. The grammar of these regimes oscillates between disembodied aloofness and impassioned sociability."
The other common thread that has run across all the regimes has been an Odinga-inspired opposition, by his late father Jaramogi, and by Raila himself.
Friends and foe agree that there is no other like him on the Kenyan political landscape. He has been there and done that. He has earned his political stripes and wears them proudly on his sleeve. He has sparred with the best, often, delivering a killer jab at the most appropriate time to either land them straight onto the canvas or cause just enough cracks to necessitate internal collapse. And now, with the Supreme Court ruling in his favour, Raila, it seems, managed, once again, to land another decisive blow to his competitors.
These little victories are not new to a man mythified and vilified in equal measure.
One Monday afternoon in March 2002, with just months to one of the most definitive elections in Kenya's history, Raila landed perhaps his cleanest and deadliest blow to the establishment. He agreed to merge with Kanu in what, on the surface, seemed like a guarantee to power for the independence party.
Opportunist
Unknown to Moi, Raila had something up his sleeves. He cannibalised Kanu internally and when he left, he took with him an entourage of former Kanu diehards such as Kalonzo Musyoka, leaving the party for dead to establish a coalition that would form the next government.
Former Vice-President Michael Kijana Wamalwa once described Raila's supporters as suffering from "Railamania" and those who hated him as suffering from "Railaphobia".
Railamaniacs say without him, Kibaki stood no chance. That Kibaki's ambitions would have petered out were it not for him. Railaphobes say he was an opportunist and a good student of history who saw the strength behind NARC and decided rather late in the day to jump on the anti-Moi bandwagon.
The Kibaki led coalition needed him for his avid campaigning and ability to move crowds using parables, song and football commentary that tugged at the hearts of his core support base.
Post Moi years started with great promise for Raila. His greatest nemesis, who had him detained twice (from 1982 to 1988 and 1989 to 1991) making him Kenya's longest-serving detainee, had been vanquished.
The NARC wave didn't last long though, and Raila only rode it for a few years. Soon, Raila, an agitator per excellence, found the Kibaki government inhospitable and left, once again attempting to chart his own path, setting the country up for one of the most bruising political battles. When the Raila-Kibaki duel ended, 1,300 people had lost their lives. Hundreds of thousands were left homeless. Although it is widely believed that that election was rigged in favour of the incumbent, whom five years ago he had endorsed almost to a fault, the 2007 polls were the closest he had ever got to absolute power.
Kibaki's second term was not Raila's finest. As Prime Minister, his tenure was remarkable in many ways. The planning of life changing and economy altering infrastructure programmes were formulated during these years. But, through a wicked twist of fate, this period is overly punctuated by complaints from him and his generals of being locked out of major government decisions in what he infamously called a 'nusu mkate' government.
Self-inflicted
It is tempting to look at Raila through the eyes of a victim rather than a victor, even when some of the failures are self-inflicted. Observers have faulted him for having the wrong people around him even when as king, he has the choice of surrounding himself with advisers, not the cheerleaders who hang on to every word he says with little critique.
Millions of Kenyans who identify with his political doctrine see Raila as the people's choice. The prince who never ascended to the throne. An Esau who has had successive Jacobs make away with his birthright. "On August 8, we crossed river Jordan. We are marching on to the city of Canaan and we can get there," he said after the ruling, looking energised and ready for what will be a bare knuckle fight with President Kenyatta.
Raila now has another arrow in his quiver, with the possibility of another 60 days within which to steady his aim. Hitting the bull's eye will justify his long walk to State House, sometimes amid great personal loss.
To do so though, the astute politician must wage the political battle of his life. If not, the biggest victory of them all will for the fifth time, slip through his fingers again and forever remain out of grasp for the 72-year-old.
To fight drought, involve communities
According to the latest information from the Meteorological Department, rainfall will be poorly distributed in April, May and June, and this will have a serious impact on agriculture