Two siblings testify in lawyer Willie Kimani's murder case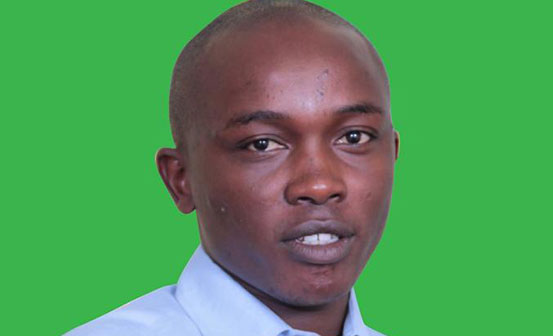 Two siblings who testified in the case of murdered lawyer Willie Kimani Thursday said they noticed a vehicle parked near their home on June 23 last year.
Agnes Waiyua and her brother Atannus Mung'aro told a trial court in Nairobi that they noticed the strange vehicle at around 7.30pm and thought at first it belonged to land brokers.
"I went out to fetch water and noticed a vehicle but I cannot remember the colour or the number plate because it was dark," said Ms Waiyua.
She said she went back to the house and asked her brother to go and spy on the vehicle but he told her he was afraid to venture out alone.
Instead, the court heard, Mr Mung'aro went and called his friends, one of who was a police officer identified only as Mr Mutambo, who told them to hop into his car as he was on his way to work.
When they reached the strange vehicle, they noticed that one of the men had a walkie talkie, suggesting he was a policeman.
Mutambo, who had on his police uniform, told Mung'aro and his friends to stay in the car while he went to speak to the strangers.
Mung'aro said Mutambo came back and told them the strangers were police officers on patrol.
"Mutambo got out of his car and went to where the suspicious vehicle was parked but came back and told us the strangers were police officers," said Mung'aro.
Mutambo told the siblings to go back home and sleep.
Mung'aro said the strange vehicle was parked about 150 metres from his sister's house.
He said just before they reached home, they noticed that another vehicle had approached the scene but they did not go back because they thought they were safe.
"I went back to the house and slept, having been assured the strangers were police officers on patrol," said Mung'aro.
He told the court that they were suspicious of the car because it was parked in the bush near the road and it was unusual to find vehicles parked there at that time.
Mung'aro said the strange car was parked just 200 metres from the house and 50 metres from the gate.
He said only a few houses belonging to his sister's father-in-law, Njunge Njoroge, stood on the land.
Four Administration Police officers are on trial for the cold-blooded murder of Mr Kimani and two others - his client and a taxi driver.
The four have denied any part in the crime that took place in Syokimau, Mlolongo, last June.