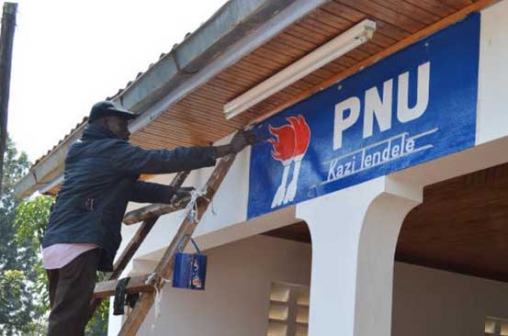 Party of National Unity (PNU) will support the re-election of President Uhuru Kenyatta but will not fold up.
Former Industrialisation Assistant Minister Ndiritu Muriithi said PNU was only against dissolution of parties, which he said would be detrimental to democracy.
The party's founding member, George Nyamweya, backed the sentiments saying it was wrong to brand as traitors those resisting merger of parties adding that everyone was entitled to exercise their constitutional right to association.
Mr Muriithi said the party's determination to remain active should not be interpreted to mean opposition to the Jubilee administration.
Read More
"PNU is strongly supporting President Uhuru Kenyatta and we want everyone to know that we will support his re-election next year," said Muriithi who intends to run for Laikipia governor's seat.
Muriithi said the party will hold the National Delegates Conference (NDC) on September 9 where the party's position in regard to dissolution of parties' as proposed by the Jubilee administration will be given.
"If you build another house, it does not mean you burn down the previous house where you lived," he said.