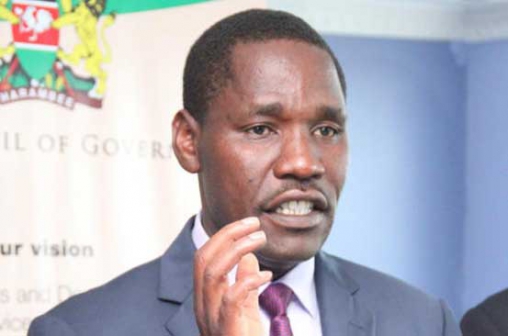 Council of Governors Chairman Peter Munya will contest the 2017 election on a Party of National Unity (PNU) ticket.
The Meru governor, who has broken ranks with his Alliance Party of Kenya colleagues, said will be going for the former ruling party's top seat during elections scheduled for August 19 in Nairobi.
"I promised you that I would soon announce my party and I ask you whether you would like me to do it today or in future," he told a cancer screening exercise at Laare Health Centre in Igembe North Thursday.
After the crowd urged him to announce his choice of party, Mr Munya said PNU had a history of propagating development in the country under retired President Mwai Kibaki.
"It also fits in perfectly with my 2017 re-election bid and presidential aspirations in 2022 and I am more than sure that it will deliver free and fair primaries when the time comes," he told the crowd.
Read More
The politician asked all his supporters to join the party and support his aspirations and to shun "undemocratic political establishments being forged to support some personal egos".
Announcing his bid for the party leader's position in the PNU elections slated for August 19, Munya said he was confident the party members would accord him an opportunity to revolutionise the party.