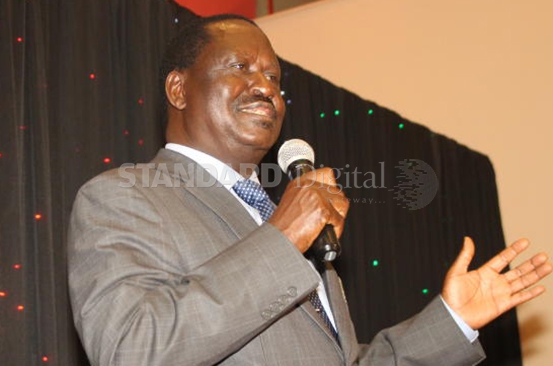 Kenya: The CORD coalition will consider joining the court case in which leaders from three counties of Northern Kenya are challenging plans by the National Government to reduce the population figures from the 2009 census.
Opposition leader Raila Odinga asked the National Government to tread with care in the case. Raila said attempts by the National Government to come up with figures unilaterally would not augur well for the unity of the nation and relations with a section of the Kenyan population that has long felt victimized and marginalised.
Raila also promised to tour the counties of Wajir, Garissa and Mandera soon to listen to the people. He spoke when he received a petition from a section of leaders from Northern Kenya inviting him to tour the area and witness what they called discrimination in issuance of identity cards.
Wajir South MP Mohammed Diriye and Mohamed Daliye of Daadab said the National Government is determined to reduce the population of the counties of Wajir, Garissa and Mandera from 2.3 million to 1 million.
The two MPs, who said they had been sent to convey the concern by their constituents, asked the opposition to join local politicians as well lawyers from the region who have already moved to court to challenge the government.
Raila asked the National Government to guard against being seen to be pursuing a campaign against the Somali interests and those of other minorities saying such a move posed a threat to stability.
He said he would have preferred a discussion with the affected communities saying it was critical for the country to avoid being seen to be frustrating the interests of minority and marginalized groups.
"We know about this case. Following this appeal, we will meet as the political leadership with our lawyers and see where we could come in and help. National interests need to be safeguarded but that must be done in a way that does not feed the feeling of exclusion, marginalization and victimization. May be dialogue with the communities would have been a better way out," Raila said.