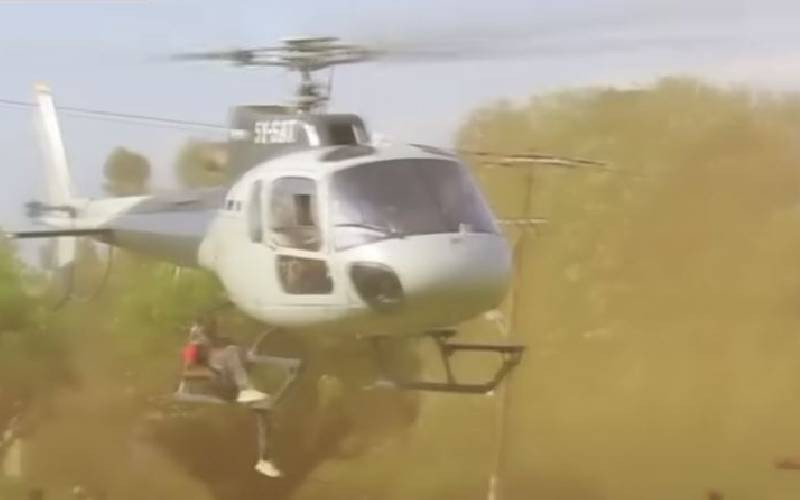 When Agriculture Cabinet Secretary Peter Munya took to the skies mid-week, somewhere in Meru, he and his crew instantly knew something was afoot when hordes of people started waving at them.
Indeed, some chap was on the landing gear, saluting his fans and enjoying his 10 seconds of fame.
So, the pilot descended, just enough to let the man get off. He did not jump off in a frenzied panic. He was relaxed, legs stretched and waved before making his way to the ground.
From the aerial view, the man detected there was a tremble in the crowd, which he instantly recognised to be police officers charging towards his direction.
It appears the expression, "hitting the ground running" was specially invented for this man, for the moment he was back on solid earth, he literally melted in thin air, as police gave chase.
Which beggars the question: why did the police bother? His life was in more serious jeopardy when he was airborne, not when on the ground.
So, the police should have minded their business and prevented the fella from getting "on board" in the first place, and not chase after him, after the fact.
In fact, there is merit in hearing out such individuals. That will help explain why they risk it all to take it to the skies, however temporarily.
Further, it's important to grant them the attention that they seek so desperately.
For if are denied their moments of glory then they're bound to try those antics again and again.