I'm in the US but the village is not getting out of me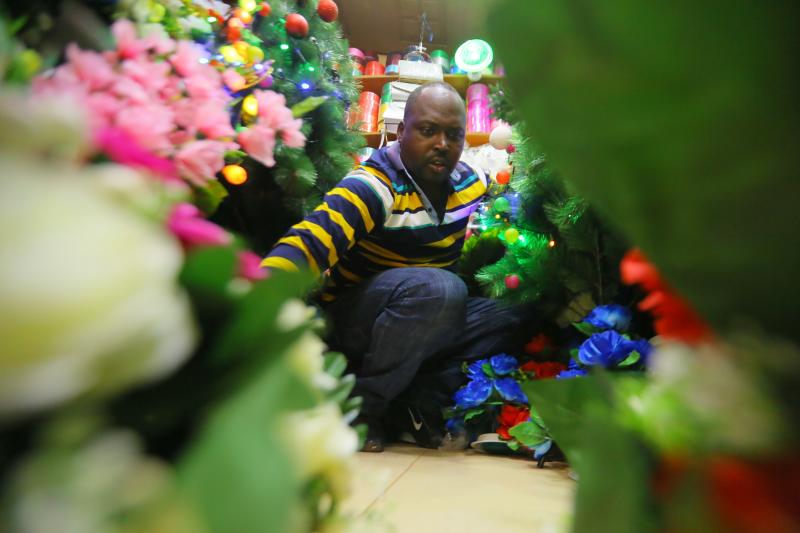 I had resolved not to reference my motherland with nothing but adulation, mainly because it is the right thing to do, but also to minimise the risks of being 'migunad'. By that I mean being barred from entering the country, as has happened to lawyer-cum-politician Miguna Miguna.
But such self-serving antics have been thwarted by the striking parallels between home and my new abode. I left in a storm of darkness, and I have been followed by more news about darkness.
The folks at the Meteorology Department here said last weekend that a snowstorm, accompanied by its mother and children, were expected to land on my new shores. The snow and the sleet, the notice went on, would arrive with such fury, trees risked falling and wires being cut, disrupting power in their wake.
No, there was the temptation to make the comparison and ponder; if the power pylons in our land crumble on their own, or from the gentle nudges of the wind, what would possibly happen if snow and sleet were added to the equation?
I refrained from making such connections for the reasons stated above, and also because I have picked a new slogan this week: It is what it is… (when Americans speak, all the t's are rolled into r's, hence: iri-is-wha-iri-is.
Another weather warning has been made this week, and the snowstorm, lasting even longer than last weekend's is expected to land today. I forgot to mention power was not disrupted in my hood, in spite of an inch or two of snow falling, but it was cold enough tear up the eyes after just a few minutes outside.
I guess I was also tearful from homesickness, so when I went shopping, I went in search of foods that affirm my peasant roots; a gorogoro of dry maize and a pound of 'mwitemania' beans. Here it is called 'Pinto'. Well, it's just a week since I left, and I'm already looking for things that affirm my Kenyanness.
I virtually picked anything that resembled what we eat, from dania to hoho and associated herbs. The collector's item, in my estimation, was a jar of 'natural' honey. One might say the emphasis on 'natural' is misplaced, but even milk products like butter remind the consumer that their merchandise is from 'grass-fed' cows.
Well, I couldn't find honey to start with, so I enquired at the till if they had any stocks. Someone quickly fetched three samples for me to choose from. I picked the one embossed with the largest word, 'natural'.
True to its promise, the honey jar was so natural, it had a healthy dose of honeycombs. I have never seen those sold anywhere, but then anything is possible in America. I have tried chewing but the honeycomb is chewy and bland.
Consequently, I am thinking about the possibilities of making the honeycombs count for something, but also produce something that draws me closer home. I am considering its fermentation, alongside other ingredients and see if can produce the traditional liquor, muratina.
That's what America does to you: Turning a worldly man into a githeri and muratina man! That ancient sage was right: you can take a man out of the village, but not the village out of the man.