A striptease and a prayer: KQ's memorable flight to New York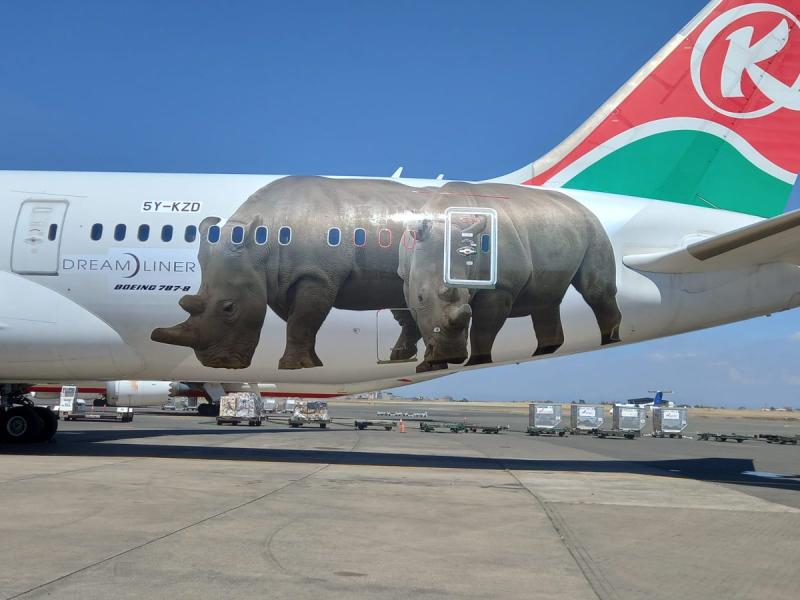 It was my birthday this week. You are so old, men your age don't mark such things, I was taunted by the usual suspects. You have reached an age when you give back to society, said another, to forestall any prospects of being asked for a gift.
I decided to gift myself, and since I have a sense for the dramatic, I took to the skies. I did not take a hot air balloon across the Rift Valley, which would have been scenic beyond measure, with gushes of (presumably) hot air blowing in the face. Instead, I flew into a wintry New York, where KQ's Captain Isaac Onyango warned was experiencing "very cold weather," at minus 5 degrees Celsius.
But I am rushing the story, the inimitable drama of a city under blackout—because our quest to become a middle-income economy demands giving such shocks to the system to build its resilience. Consequently, some of the work I wanted delivered had to be brought physically on boda boda, to a desolate spot near the airport.
The entrance at JKIA appeared deceptively calm, until I arrived at the departures lounge at Terminal 1A, where it appeared United Democratic Alliance and Azimio were holding a joint rally. I mean it. There were such huge crowds that were it not that everyone wore a mask, I'd have thought I had been delivered to the wrong place. I am assuming you know, of course, no one wears a mask in those political rallies.
To cut through these crowds, I flashed my Press card at the nearest policeman; he instantly gave way.
I made it to boarding on time, but the flight was delayed because, Captain Onyango explained calmly, many passengers were caught up in the melee outside. Many passengers were still snaking their way in because, apparently, only one terminal is operational. The others are under construction, possibly by the Chinese.
I shrugged and silently said to myself we are simply exporting matatu culture abroad, and prepared for the worst.
I was wrong. My Tuesday night flight was one of the most delightful, in large part because of the warm, friendly ambience created by KQ staff. You wouldn't tell, even for a moment, that they represent a firm grappling with existential challenges.
But my dubiously deep thoughts were interrupted by some enticing drama: I sat next to a nun guiltily sipping a beer, washing down a hearty meal of fish and potato. The nun's ascetic aspect meant she mostly took water on the 15-hour trip. I also saw her mumbling most of the time, possibly offering a prayer.
Up the aisle, a hostess did a striptease when her shirt popped up when she bended to retrieve some food item from her trolley. Before I could say Jack Robinson, another hostess called out to her colleague in an admonishing tone and pulled down her shirt.
That gesture of the KQ hostess covering her colleague's nakedness, being her sister's keeper, stayed with me. I think that's the spirit that will rescue the company from economic doldrums. Unfortunately, that spirit of utu, the embodiment of who we are as Kenyans and Africans, is neither embraced nor applied at the top KQ management.
On the contrary, corporate mafisi hyenas reveal their lack of utu by cannibalising the firm with underhand deals, jeopardising the future of so many Kenyans, who deserve much better.