A brief history of white hunters turned Africa nature custodians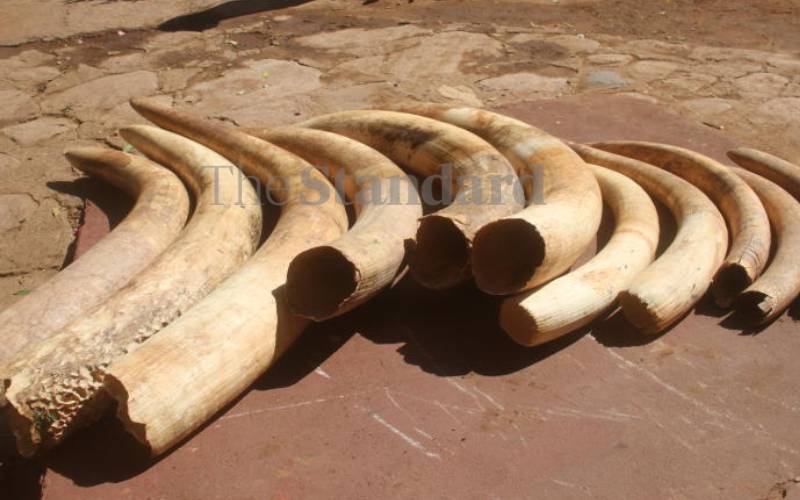 I did not anticipate that I'd be returning to our former colonial masters this soon, but some racist tosh is simmering, fresh and steaming from the mouth of Prince William. I'd have recommended, as the departed Kenyan scribe Philip Ochieng' would have prescribed, a healthy dose of mouthwash for the royal.
But since I am respectful, especially of royal authority - we still are, after all, subjects of the Crown - I'll be gentle about it.
A brief context: Early in the week, the English royal claimed, falsely, that the continued growth in human population in Africa was jeopardising wildlife population on the continent.
Hear him: "The increasing pressure on Africa's wildlife and wild spaces as a result of human population presents a huge challenge for conservationists, as it does the world over."
Fact: Asia has 61 per cent of world's population, compared to Africa's 17 per cent; population density in Europe averages some 280 people per square kilometre, compared to Africa's 45. But the rising numbers of Asians and Europeans are not putting their wildlife at risk.
So, what's going on? Some call it eco-fascism, the principle of blaming black, brown and other marginalised communities for adverse effects of climate change through overpopulation and immigration.
But since tags and labels have a way of obfuscating the truth, let's unpack this further. This is racism, pure and simple. And it's not the first time such assertions are being made, privileging animals over Africans.
Elspeth Huxley, best known for her memoir, Flame Trees of Thika, claimed at the turn of the last century that our land belonged neither to blacks nor whites, but to the wild animals, "and now they were being dispossessed."
Other white writers followed in her tracks: In Out of Africa, Karen Blixen wrote her interactions with animals helped her understand Africans better, perhaps because in her warped world, Africans and animals were in the same social hierarchy. We honoured Blixen's memory with a plush estate in Nairobi.
Along came Ernest Hemingway, the American writer whose travelogues such as Green Hills of Africa and True at First Light are set in East Africa. A close reading of these texts will attest, to invoke the words of Chinua Achebe, that Hemingway was a 'thoroughgoing racist'.
Indigenous Kenyans are muted in Hemingway's universe, where white hunters pose with trophies from their successful hunts. And since we're a people who never learn from history, Hemingway is lionised in a top city hotel and tour expeditions invite tourists to 'explore old Africa in style' with a 'Hemingway wing safari'.
Before Hemingway was pioneer hunter, former US President Theodore Roosevelt, who made forays to this region in 1909. He took with him 18,000 plants, birds and animals - including 5,000 lions - that were used to established a major museum in the US.
His mission was called 'obtaining specimens', but locals hunting small animals for food were characterised as 'poachers' and jailed. Today, similar language is deployed when herdsmen access pastures in what were traditional communal grazing lands, now fenced off into private 'conservancies' patronised by rich, white men like Prince William.
We get it, Prince William, you want unfettered access to 'old Africa' with dozens of porters in tow, as you go hunting. We'd love to have that restored, as well as Africa's biodiversity. That can only happen if the lands stolen by the Brits are returned to the rightful owners.