Why Prezzo UK was bound to be Pandora Papers 'whistleblower'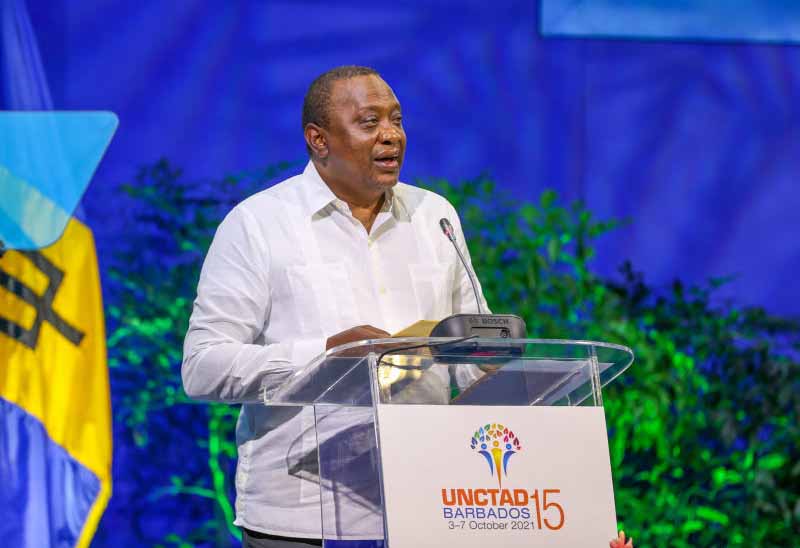 By the time you read this, there is a strong possibility that Prezzo UK will have returned from his sojourns abroad and provided a perfectly good explanation why his family chose to register some properties in offshore accounts, as well as investing in bonds worth "only" Sh3 billion.
I use the word "only" carefully; it is not to underrate the value of the sums involved. Rather, it is to express how underwhelming it was to read that the Kenyattas, reputed as one of the richest families in our land, had only managed to cultivate modest wealth base of Sh3 billion, after decades of toil. This sharply contrasts the instant riches by charlatans who loot a billion a day from the national coffers, as Prezzo admitted the other day.
From Prezzo UK's relaxed response, welcoming the lifting of the lid on what's now known as "Pandora Papers," he said this revelation would go a long way in exposing illicit cash flows from thieves who like to hide under the cloak of anonymity in offshore banking.
From that pronouncement, it is a safe bet that it was a matter of time before Prezzo UK became a "whistleblower," revealing to the world of the modest inheritance that had come his way in an offshore account.
Hence the question, what took Prezzo UK so long? Was he waiting, as Kenyans are wont to say, for firimbi? What had prevented him from coming clean a little earlier, when Kenyan sleuths were traversing Europe in search of local wealth stashed abroad?
I think it's important to put some things into perspective. First off, the Kenyatta accounts were opened nearly 20 years ago, when Prezzo UK was a political novice. He arrived on the national stage in 2002, somewhere in Kasarani, when he was unveiled as the Kanu candidate in the presidential polls.
Running against his godfather, Mwai Kibaki, Prezzo UK was twangad at the polls decisively. He conceded quickly and retreated to serve as leader of opposition and minding his own business.
Part of that business could have been participating in his family business, although I lose track of when exactly Prezzo UK joined the public service and when he was in private practice.
Since I don't know Prezzo UK to speak out of the two sides of his mouth, there is no way he'd have kept quiet about his own family wealth abroad. Let's remember it wasn't Prezzo UK's decision to make, as he's only listed as a successor, so it's simply not his money. He's a beneficiary.
To that extent, a beneficiary has got no say over his benefactor's decision. In my estimation, Prezzo UK probably learnt he had been conferred with this enormous benefit in the Pandora Papers at the same time as you, so he would be justified in delivering his famous line: mnataka nifanye nini!?
As for the insinuation that investing abroad meant the Kenyattas had no faith in local institutions, that would be absolutely ludicrous. After all, even their family name is derived from the name of this great land, and the image of the family patriarch still stares from our currency.