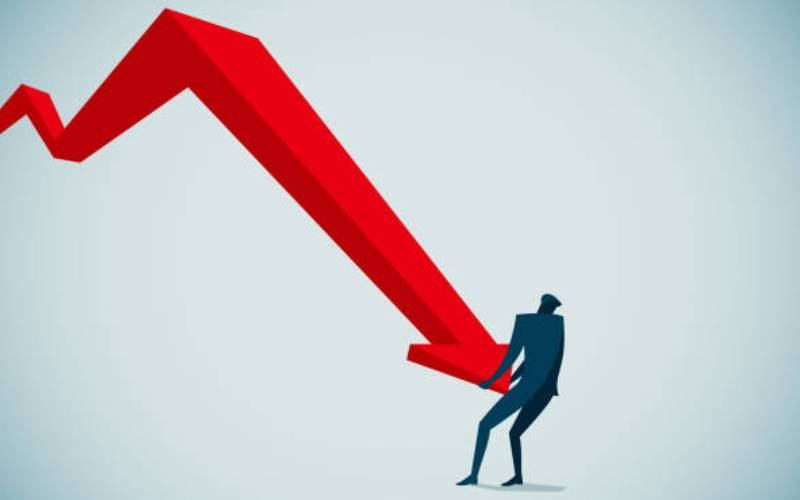 I pity whoever wins the presidency on August 9. The front runners: Azimio's Raila Odinga and UDA's William Ruto are promising miracles in their first 100 days.
When launching his manifesto on June 6th for instance, Raila was emphatic that he would address the cost of living from day one.
He also insists, his pet social protection project of providing Sh6,000 to the most vulnerable families will be implemented immediately. While Ruto has not launched his, most of his promises including providing billions in funds come with the rider that they will be his government's priority.
None of them is admitting that some of the problems facing Kenya have actually been compounded by global issues beyond our control. That, they will ignore because it will dilute the excitement.
However, immediately, any of them is sworn in, he will just have to face this grim reality. According to the World Bank, all countries must prepare for a stagflation. A stagflation is an increase in inflation on one hand and a stagnation of economic output on the other.
The word started becoming fashionable in the 1970s when the Organisation of Oil Producing Countries (OPEC) issued an embargo against Western countries in support of Israel against the Arab in the Yom Kippur war. By the time the embargo ended in 1974, prices had risen 300 per cent.
We are facing a near similar crisis. The US banned Russian oil in March with Europe hoping to have banned 90 per cent by the end of the year. This will definitely continue to increase pressure on global oil supplies. Then there is inflation rate at 7 per cent and the slumping dollar now at an official figure of around Sh117.
An honest candidate will admit that it may take a little longer than just three or so months to get things back on track partly hoping that OPEC countries will ramp up their production since the end of the Russian war is nowhere in sight.
Some revolutionary inward looking economic policies may also be needed. Cooking oil manufacturing companies such as KAPA Oil and Pwani Oil have been forced to operate below capacity for lack of enough dollars to import raw materials.
As usual, there is always an opportunity in every crisis. The Covid-19 pandemic and the Russian war have exposed the agonising fact that we import too much. Whoever is taking the reins of power in August must ramp up local production of commodities.
Farmers must be quickly mobilised to plant and supply wheat and oil producing plants such as sunflower. Affordable fertilisers and seeds must be made available as more investment is made on irrigation projects to ramp up food stocks. However, the priority as the frontrunners admit should be the price of unga. That should not wait for first 100 days; the push must start now.
-The writer is anchor at Radio Maisha