Our political parties should think beyond poll win to inform policy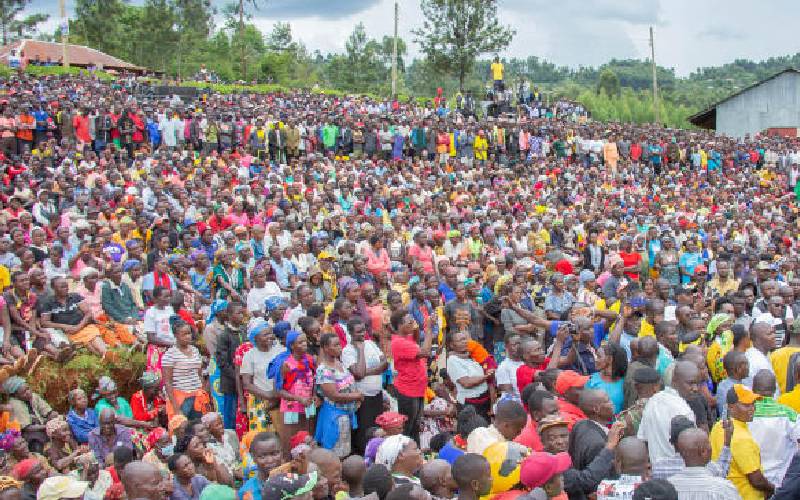 In most democracies and aspiring democracies, political parties are the imperative forums through which politics and elections are managed. Part 3 of Chapter Seven of our Constitution does not define a political party but only describes what it should be and should not be – its characteristics.
Generally, a political party is primarily a vehicle or forum through which like-minded individuals organise to win elections, to form and operate government and to make and influence public policy. To win an election, form and operate government and to influence public policy, a political party must have on its side, majority of voters and elected representatives.
Government business in Parliament and County Assemblies is transacted through numbers; bipartisanship is rare. All political parties are regional and ethnic-based drawing their core support from the ethnicity of their leaders or patrons.
I have had the privilege of helping many political parties prepare their strategic plans in the past or review their manifestos and I know most of them advance the same agendas, perhaps with slightly different methods of achieving them.
They all have the same standard operating procedures and espouse similar ideas without deep-rooted ideologies with most embracing their leaders' ideologies if any. Since they are mobilised primarily on ethnic or regional basis, they cannot by themselves win an election.
This has not always been the case. The Kenya African National Union (KANU), like all independent political parties in colonised countries the world over, for a time managed to have genuine national following. This however changed at the re-introduction of multi-parties, in our case, in 1992. KANU survived until a united opposition dislodged it from power in 2002. Since then, all the presidential candidates have won on the strength of political mergers and coalitions bringing together ethnic-based political parties and their supporters to marshal numbers.
Once the election was won, the merged political party/coalition lost its appeal and squabbles were witnessed in the formation of governments where some groupings in the mergers often complained of being short-changed. This is why, since 2002, presidential candidates have succeeded only in recalibrated ethnic blocks of political formations. While this was necessary and succeeded with regard to presidential candidates, it has not always been great for political party democracy.
Indeed, political parties have generally remained personal outfits whose members have succeeded depending on the magnanimity of their patrons towards them. This is why, no matter how aggrieved anyone was about being denied a nomination certificate recently, they towed the party line or opted to vie as independent candidates.
Consequently, we find ourselves with thousands of bitter independent candidates who would not have been such if their political parties had given them nomination tickets. We also have candidates who have switched between the two main coalition formations, not because of ideology and party allegiance but because they believe they have better political survival chances there.
The two main coalitions formations/parties are focusing on their presidential candidates winning the August 9 polls by galvanising many political parties together to guarantee them ethnic arithmetic of votes.
However, so far, we have only heard of the United Democratic Alliance's (UDA) plan to form and operate government should they win. UDA also appears likely to emerge with the largest numbers of elected representatives irrespective of whether they win the presidential election or not. This is because majority of their candidates are vying for election under UDA ticket throughout Kenya, while only the presidential candidate in the Azimio-One Kenya Coalition Party is vying under that ticket and his other candidates are sponsored by various political parties in that coalition.
This may deny him majority in Parliament and County Assemblies to transact government business and form government, should he win the election. It is important for parties to plan and organise beyond winning an election, to also have majority of elected representatives to form and operate government and influence public policy should they win. This will also strengthen political party democracy.