Should we bar corrupt leaders from vying for elective seats?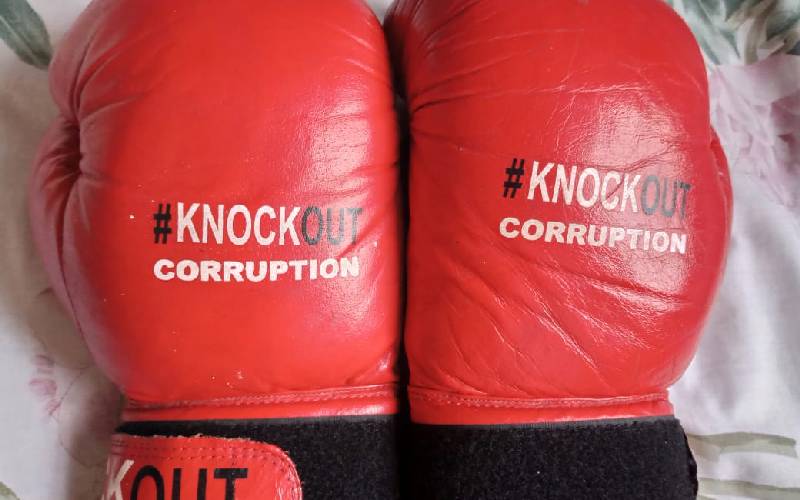 Should persons charged with criminal conduct, particularly related to corruption and misuse of public monies, stand for office? What of impeached governors? My instinctive answer to these questions is no. I recognise how corruption has contaminated our public affairs, stolen our future, and left us a shell of a country.
But several things make me pause from giving an unequivocal no to the first question. The route to being charged with a criminal offence in Kenya is littered with scheming, deception, and partisan investigations sometimes designed to achieve collateral objectives.
A significant number of persons charged with corruption were either about public relations, to show how serious the fight against corruption was, or political witch-hunt. Who forgets the scores of people alleged to have stolen billions, were collected from their homes in movie-like drama, hauled before courts in the glare of cameras, only for the charge sheet to read some ridiculously low figure and the cases thrown out for lack of evidence?
Who forgets some ridiculous charges that have been proposed against some officials where it is obvious that what is being pursued is political vendetta? Who can forget the failure of investigative agencies to conclude investigations into publicly known corruption offences despite promises from these agencies and even from highest offices in the land? These occurrences make me believe that relying on filing of charges as a bar to standing for office would enhance the abuse of investigative and prosecutorial processes to manage political affairs.
The EACC, DCI, DPP would be the new offices that determine who stand for office. Nothing would be easier than to engineer trumped up charges and haul someone to court, if that is all it took for them to be stopped from vying. If these offices had shown total commitment to professional, non-partisan, transparent investigation and charging processes, I would be the first to endorse the proposal to bar anyone who has been found chargeable from being permitted to stand for elections.
But we are not there yet. I must say the office of the DPP, in publishing its "decision to charge" rules, has commenced the route to more professional and transparent prosecution. Better days lie ahead. On impeached governors offering themselves for election however, my answer is an unequivocal no. Impeachment has several safeguards to stop blatant abuse. There is thus prima facie culpability if one is successfully impeached, and the first instance courts refuse to overturn the impeachment. This is clear from the eight impeachments we have had so far.
Six of them have been stopped either by the courts or in the Senate. Only two have resulted in removal from office and the High Court refused to overturn the Senate decisions. To my mind it is impossible to justify why such persons should still be eligible to stand, if Chapter 6 of our Constitution is to have any meaning. But there is one final issue that deserves mention. What is the role of the voter in all this?
To what extent should we insulate the voter from making decisions once information on candidates' actions is in the public domain? Ultimately, democracy is about choice, including the right to make the wrong choices. Should our focus then not be in more civic awareness on the link between sleaze and public welfare than in stopping a few people from standing?
Kenyans know many people who have never found themselves in a newspaper headline or attended a session in EACC but who are incorrigibly and irredeemably corrupt. Shouldn't our focus then be broader, shining the light on citizen responsibility, instead of creating a Nanny State where docile citizens are presumed not to have reasoning and evaluative capacity?