Technology is a double-edged sword; media should adapt quickly or perish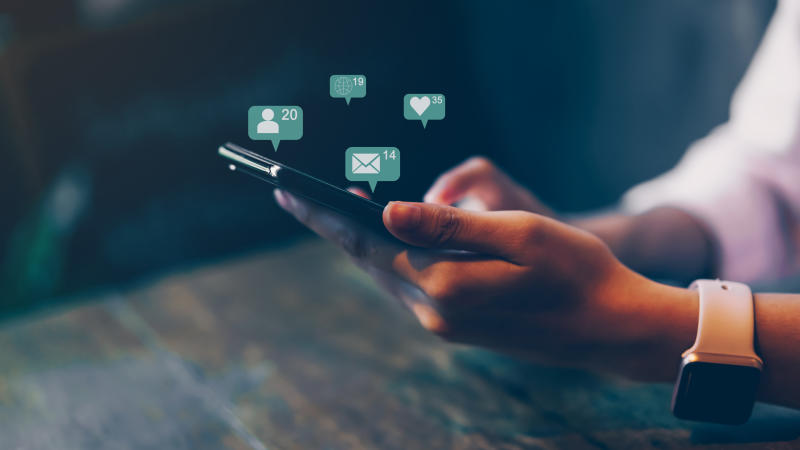 The proliferation of information technology has disrupted traditional journalism in many ways. For example, print media such as newspapers, magazines and journals are being made obsolete because the same content can be accessed digitally through computers, tablets and smartphones.
Legacy TV has also been affected in the same way due to the availability of digital options such as streaming services and online platforms that provide better content that uses artificial intelligence (AI) to curate what a user would be more interested in.
The world is on the cusp of an AI and machine learning boom where computers' ability to simulate human intelligence has grown by leaps and bounds. At the same time, our online activities allow systems to collect swathes of data about us, thus giving AI-driven systems unique and unprecedented insights about us. Furthermore, through machine learning, computers are trained to learn from data, recognise and process patterns and make calls with little to no human intervention.
Social media platforms and search engines such as Facebook, Twitter, YouTube and Google have become one-stop shops for all kinds of content, including news, general information, entertainment and communication. They utilise opaque algorithms to determine what content to prioritise for users based on what they consider that person is more interested in. After learning that people are kept glued by more inciteful content, Facebook, and YouTube engagement algorithms, were found to prioritise such harmful content, thereby abandoning meaningful content by the wayside. In aggregate, readers are becoming more enraged and hateful.
It is important to remember that in as much as social media platforms are arguably in the business of distributing news and content, they are not news organisations and are not by law held to the same standards and codes of ethics as news organisations. In Kenya, Article 35 of the Constitution does not strictly apply to them as it would apply to Royal Media, Nation Media Group or Standard Group. Facebook, Twitter, YouTube, and others are bound by their standards, yet they disseminate news, including works by media houses and journalists, without paying them. In addition, politicians and others bypass legacy media by using YouTube and Facebook to air their rallies and events live.
Media organisations have to adapt or go under in the face of these pressures that have upended the old business models that relied on selling advertising space in newspapers, TV and radio to be able to pay journalists to create content, including news, general information and entertainment. So naturally, legacy media have gone digital and, instead of selling newspaper ad space, have offered subscriber services where users pay to access certain content. In Kenya, Standard's digital platform, one of the most visited online platform, has rolled out subscriber services to enable readers to access quality content. All leading Kenyan TV stations have also gone digital with a prominent presence on platforms such as YouTube.
Investigative journalism, which plays a vital role in informing the public and holding power to account, has suffered because the resources that were erstwhile available to journalists to gather information over an extended period and do research have diminished. Instead, media houses have tended to act as their digital rivals in promoting fluff pieces and clickbait that are designed to grab readers' attention and pull them into clicking the hyperlink without providing any meaningful content.
Technology is a double-edged sword that can be disruptive, transformative, or destructive. As we commemorate World Press Freedom Day, media practitioners should strive to understand emerging technologies to utilise them to process data and identify trends while identifying and responding to tech generated deep fakes.