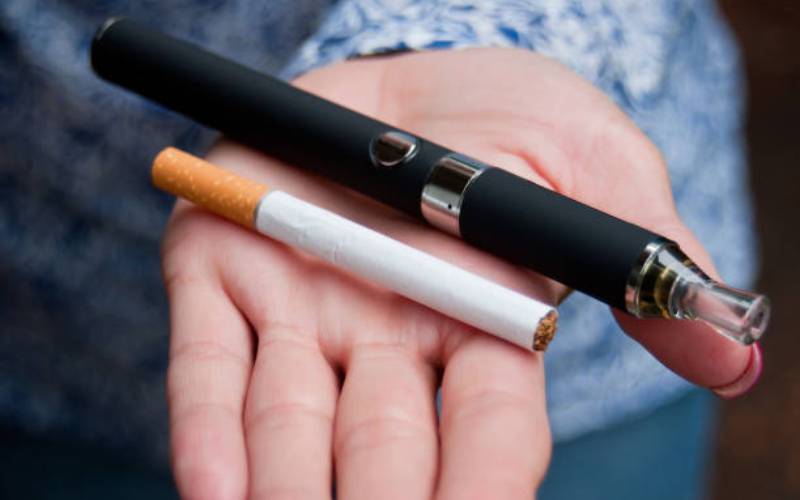 Know thy enemy, as the saying goes.
If we're going to win the war against smoking, which is said to kill approximately 8,100 Kenyans every year, we need to know what makes it so deadly and take commensurate steps to address those issues. Knee-jerk reactions, as proposed in the Finance Bill 2022/23, are not the answer. Sadly, too many policymakers in our country misunderstand the problem to an extent that they can't tell friend from foe.
Judging by his Budget speech last week, Treasury CS Ukur Yatani is one of those operating, perhaps inadvertently, under some widely held misconceptions. His proposed prohibitive taxes are a declaration of war on alternative nicotine products. By so doing, he unwittingly acknowledges that he doesn't appreciate the hugely beneficial impact that these products are having worldwide in reducing the consumption of tobacco. Given the importance of the matter at hand, it is only right that Yatani is taken to task if his arguments don't add up and they don't.
It is evident from his own statements about his new taxes on e-cigarettes and liquid nicotine – and from the responses of activists who have welcomed them – that these taxes are intended as an anti-tobacco measure. But nicotine is not tobacco. As stated by the US Food & Drug Administration (FDA), it is the mix of chemicals in tobacco smoke — not nicotine — that causes serious disease and death in tobacco users. With alternative nicotine products such as pouches and vapes, there is no tobacco and no burning. According to the World Health Organisation (WHO), nicotine does not cause cancer, and thereby any risk is significantly diminished.
Still, Yatani declares: "These products continue to negatively affect the health of our citizens." He does not cite any evidence, and this assertion flies in the face of local and international research which shows that tobacco harm reduction products, such as pouches and vapes, are an increasingly effective tool in helping adult smokers to stop smoking cigarettes.
Public health institutions around the world, including in the US, UK, France, Canada and New Zealand, have concluded that vaping is less harmful than smoking. In October, UK regulators paved the way for vapes to be prescribed on the National Health Service as a quitting tool. Looking closer to home, a research group from the Faculty of Medicine at the University of Nairobi recently concluded that, rather than being a source of harm like traditional tobacco, tobacco-free nicotine products can reduce smoking-related disease.
The CS also seems to have swallowed the unfounded claim that vapes are an "initiator" of smoking. Yet, studies by the anti-smoking NGO ASH show that 97 per cent of the UK's 3 million vapers are current or ex-smokers. His assertion that vaping worsens addiction ignores evidence that, although vapers initially crave the same nicotine strength they get from tobacco, many gradually reduce their nicotine level and eventually quit nicotine altogether.
Writer is the chairman of Campaign for Safer Alternatives.