To create wealth you must be informed and put in the hours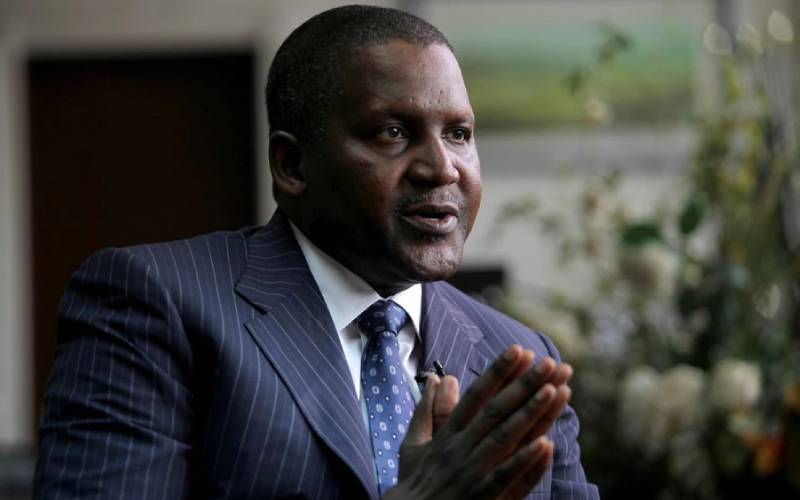 The rich are getting richer not just in Kenya but all over the world. The Global Wealth Report 2021, reveals that global wealth has grown by 7.4 per cent. Consequently, there are 493 new dollar billionaires in the world.
This means over the course of one year, the world was minting a new billionaire every 17 hours. Interestingly, none of these new billionaires is from Kenya, although we have our fair share of dollar millionaires.
Less than two weeks ago, Oxfam released a report that spotlighted wealth in Kenya. The report revealed how the two richest Kenyans are richer than 16.5 million Kenyans combined. To put this into perspective, the top two richest Kenyans are richer than a population equivalent to all people in Nairobi, Mombasa, Kisumu, Nakuru and almost ten additional counties.
The Oxfam report rightly focused on the need to reduce inequality. However, it also provides an opportunity to rethink the traditional ways of creating wealth in an honest manner.
Firstly, wealth creation is rooted in vision. Naushad Merali, who passed on last year was listed as Kenya's richest man, with a net worth of Sh89.6 billion. He made his money through Sameer Group, a business giant with interests in construction, agriculture, information technology, property and finance.
Love him or hate him, one has to appreciate the fact that he made his billions through years of meticulous execution of his business vision. Back in 1975 after working at Ryce Motors for only two years, he convinced Frank Ryce the owner, to sell the company to him. Thus began his business journey. To succeed in business, you must develop a well thought out vision and stick to it through thick and thin.
Secondly, wealth creation requires informed action, not guesswork. According to UNESCO, sub-Saharan Africa spends the least amount of money on Research and Development (R&D). This has to change. It's no accident that North America and Europe, home to the richest businesses, also spend the most on R&D. We cannot break new ground in business if we don't research comprehensively on how that new ground looks like.
If you are selling fruit juice, conduct both online and field research to determine which fruit juices sell the most and why. Don't guess. Such research will help you understand the marketplace and how to best navigate your market niche.
Thirdly, wealth creation demands that you take full advantage of business legislation and the business environment that it creates. For instance, if you are a young Kenyan business owner and you don't know what AGPO means, you must pull up your socks.
Access to Government Procurement Opportunities (AGPO) is a government programme that seeks to open up government procurement opportunities to youth, women and persons living with disability.
Remember, 30 per cent of government procurement opportunities belong to Kenyans from these three cohorts.
In the same vein, the African Continental Free Trade Area (AfCFTA) has opened up a lucrative market of 1.3 billion Africans. As such, whatever business you are involved in, you should reach out to the vast African market.
Fourthly, patience is a critical ingredient in wealth creation. I started business at the age of 19 and travelled on my first business trip to Japan at the age of 21. More than thirty years later, I am still building my businesses.
Bhimji Depar Shah, the richest Kenyan alive, is the founder and chair of BIDCO Group of Companies. He started BIDCO in 1970, as a garment manufacturing business.
Today, BIDCO products cut across diverse sectors including food, personal care, laundry and animal feed. It has taken more than fifty years to build this massive company.
To build a great business that will generate great wealth, you must have patience. Good things take time. Great things take even more time.
Fifthly, a great business only grows from the fertile ground of great personal habits. You must nurture habits that will transform you into a focused, resilient and innovative business owner. Think green, act green!