Four keys that can unlock 29m Kenyans out of abject poverty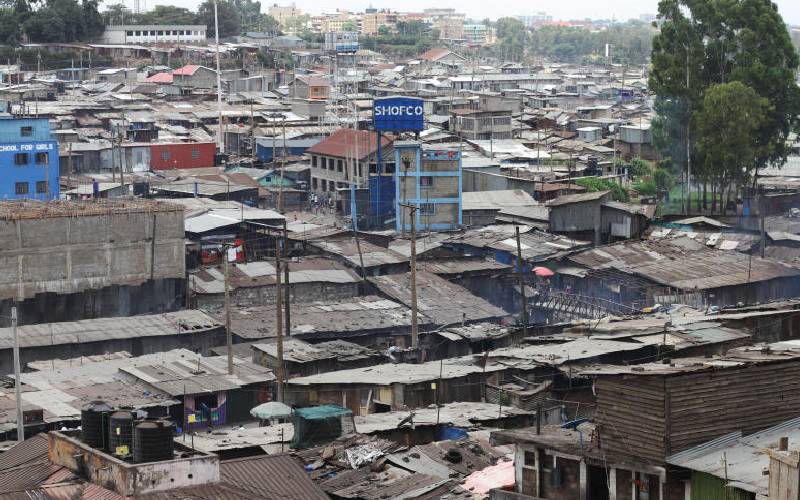 Did you know that 28.5 million Kenyans are living in abject poverty, an increase of 15 per cent since 2013? These disturbing statistics were revealed in the Sustainable Development Goals (SDG's) fact sheet 2021, a report prepared by Kenya National Bureau of Statistics.
Realistically, in every statistic, there are palpable humans living in adversely affected households. In these households, people struggle to access education, decent shelter, food, healthcare and other basics. They struggle because they make less than Sh361 a day, World Bank's definition of poverty.
To make matters worse for them, the prices of basic commodities like maize flour, sugar, cooking gas and Sukuma wiki have increased by up to 46 per cent since 2013. Indeed, poverty is running riot across the country.
Against this backcloth, the government has made commendable efforts to halt this destructive match of poverty. The economic stimulus plans before and during corona helped hundreds of thousands of Kenyans. Through its Inua Jamii programme, the government disburses millions of shillings to 1.1 million economically vulnerable Kenyans.
But much more needs to be done. I therefore suggest these four pathways to complement ongoing efforts to combat poverty.
The first pathway is household data. The 2019 Census revealed that there are 12.2 million households in Kenya. There is need for credible, current household data that can inform customised poverty reduction efforts. You cannot employ the exact same poverty reduction measures in Garissa as you would in Kiambu. Each of the 47 counties has unique challenges that exacerbate poverty. According to the World Bank, 77 countries still lack sufficient data to adequately measure poverty. Although Kenya has made commendable data strides, there is still tremendous room for improvement on the household-level data front. The more we are intentional about such data, the more poverty reduction will be responsive to household-level realities.
The second pathway is market expansion of agricultural products. Agriculture employs seven in ten people in rural Kenya. Consequently, market expansion of agricultural products will increase revenue for rural Kenyans and combat poverty.
This has already been experienced in Murang'a where avocado exports earned farmers Sh8.8 billion in 2020. Although the area's land and climatic conditions have always been conducive for avocado farming, requisite policies, investments and market reach were previously not in place.
Every county has an agricultural produce that can be sold beyond our national borders. In 2019, Kenyan exports were worth nearly Sh650 billion, ranking it in the 107th position. We can do better than this.
The third pathway away from poverty is climate smart agriculture. The latest Kenya Economic Report reveals that food imports have increased due to adverse effects of climate change on local food production. Every time we import food, we are robbing our farmers of much needed revenue. We should therefore take bold steps away from rain-fed agriculture by mainstreaming sustainable irrigation across the country. I suggest that the national and county governments, and investors prioritise this matter.
The fourth pathway out of poverty is infrastructure. Although the government has constructed more than 10,300km of new tarmac roads, economic benefits haven't been fully felt at the grassroots. That's largely because economic gains from infrastructural development take time.
Researchers from the University of the Witwatersrand in South Africa conducted a comprehensive research which revealed that infrastructural development often impacts economic growth positively.
The Africa Development Bank reinforced this view by revealing that Thika Superhighway eventually contributed substantially to Kenya's economic development. The same will be true for the 10,300km of new tarmac roads now crisscrossing the country. These economic gains should however be accelerated through state and private sector action towards increased intra-county trade.
To all of us, we must think and act green to take care of those 28.5 million Kenyans languishing in poverty, God helping us.