How medical skills transfer can ease costs in Africa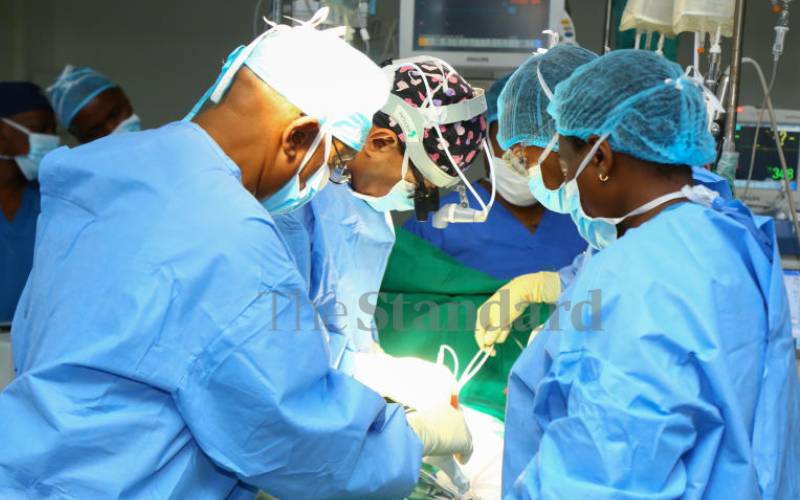 I happened to visit Cedar Crest Hospital in Abuja, Nigeria along with a team from Karen Hospital, last month. We were to start a cardiology and cardiothoracic programme in this region of Africa's most populous nation.
Cedar Crest is an established hospital with multiple branches in other towns of Nigeria, with the backbone of the health facility being orthopaedics and trauma.
We were amazed to see that Abuja, being a city with an estimated four million people, there were couple of active Cath labs, with no real cardiac surgical support.
We conducted free cardiac camp for three days, where approximately 250 patients were attended to each day. With the help of a local cardiologist Dr Kalu Okorie, we screened both adults and children with heart problems and advised them on the mode of treatment options available for them.
We were surprised to note the lack of enough facilities in Abuja to treat heart ailments, despite being a major city in West Africa. The Cath lab and the operation rooms were inspected. Our team did four Cath lab procedures and all were successful. We pointed out the pitfalls and the correction needed, so that next time we will do more complex procedures safely.
We made a list of equipment and consumables needed to make both Cath lab and operating rooms ready to deal with different types of cardiac diseases in future and laid a foundation for transfer of technology, skills and expertise.
The idea is to make them self-sufficient in and transfer difficult cases to Karen Hospital, instead of sending them to India. The doctors and supporting staff of Cedar Crest were invited to Karen Hospital for a short period to observe and to get hands on experience at our facility in Nairobi.
The medical camp is an example of what African medical facilities need to improve their services and deal with many ailments. The transfer of skills and collaborative efforts between African hospitals will also help lower the cost of medical care in the continent.
Experience has taught us that seeking medical care outside Africa is costly and has impoverished many African households. I was therefore personally proud to make a contribution in making medical care in Africa a bit cost-effective.
Transfer of medical skills among African countries will not only ease the cost burden but also create local opportunities for doctors and other health specialists in the continent. It would be unfortunate to have a huge population of certain specialists in one region and have a lack of enough experts in another region.
-The writer is head of cardio-thoracic and vascular surgery at the Karen Hospital, Nairobi.