Let Tigray rebels' retreat pave the way for peace
OPINION
By Editorial | Dec 22nd 2021 | 2 min read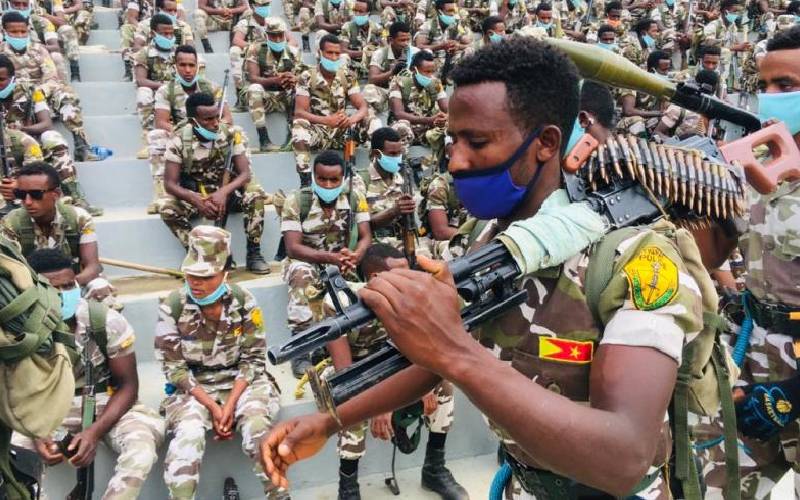 After a year of fighting, the leader of Ethiopia's Tigray People's Liberation Front (TPLF) has ordered his forces to withdraw from all areas outside Tigray.
Debretsion Gebremichael, the head of TPLF, in a letter to the UN Secretary-General Antonio Guterres, said he hopes that the "bold act of withdrawal will be a decisive opening for peace."
Reports indicate that the TPLF fighters have been on the back foot since early last month following battlefield setbacks. As a result, some could argue that Debretsion, who claims that his "forces are intact and undefeated on the ground", has sensed defeat and could be running away from looming humiliation.
Looking at it that way, however, would be parochial. It would be to assume that there will be a winner in this long-drawn war. Irrespective of which side triumphs at the end of the day, Ethiopia will be the loser.
Thousands of civilians and combatants on both the government and rebel side have lost their lives since the fighting broke out on November 3, last year.
Many people have also been displaced and are in desperate need of humanitarian aid. Indeed, TPLF hopes that by pulling back, humanitarian agencies will have no excuse for not dispatching succour to suffering Tigrayans.
That said, there is a possibility of Addis Ababa mistaking TPLF's change of mind as a sign of weakness and deciding to go for the kill. That would be disastrous. TPLF may be weakened, but they still have their arms. Before they go down, many more lives would be lost.
Prime Minister Abiy Ahmed should view the retreat as holding out of an olive branch, not a sign of cowardice.
The global community too should use this opportunity to call for a ceasefire and round-table talks to end the hostilities for good.
This should be a turning point for Ethiopia.