Protect Gikomba market traders from arsonists and land grabbers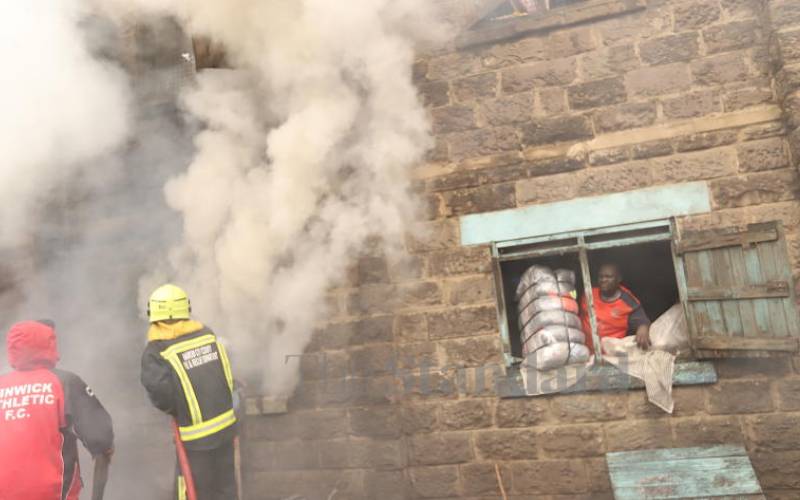 On November 8, Gikomba Market in Nairobi suffered another fire, the latest in a string of infernos that have caused immense damage to property and untold suffering to the market traders.
Then, on the evening of November 14, another fire hit Toi Market in Kibera burning several stalls belonging to vendors and itinerant traders.
Just a week before the Gikomba fire, a court order gave the Nairobi Metropolitan Services the green light to evict thousands of traders to make way for the expansion of the Pumwani Majengo Health Centre.
Many traders suspect some groups are using thugs to torch our businesses so they can grab the land.
I take great pride in the fact that this city is home to East Africa's largest second-hand clothes market.
Kenya has a strong tradition of entrepreneurialism and many young Kenyans are now embracing businesses.
Nowhere is this better exhibited than among mitumba traders and market sellers, who will start and nurture a business, often with very little start-up capital, demonstrating their business acumen and entrepreneurial spirit.
It is a part of our culture and social fabric that deserves more respect.
There are also a myriad of economic reasons why these traders and their businesses are important to Kenya and deserve greater protection.
Despite the informality of the SMEs found in Gikomba, these businesses have an important multiplier effect as they support other industries such as logistics, clearing and forwarding, insurance, and security among others.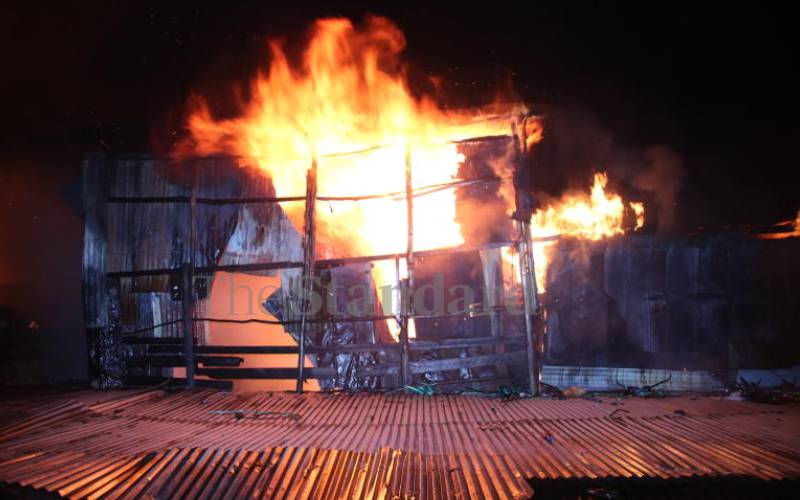 Furthermore, statistics by the Institute of Economic Affairs (IEA) show that the mitumba sector contributes a noteworthy amount to the economy in taxes, with Sh12 billion paid in 2019 alone.
The IEA has also highlighted that a large portion of Kenyan consumers depend on the availability of second-hand clothes, with 42 per cent of their expenditure on clothing going towards second-hand items.
These facts underline the economic and social importance of these livelihoods.
And, as we have seen, the lack of intervention by the government has cost these market dealers dearly.
Previous fires have been followed by promises to increase security by erecting a perimeter wall, installing floodlights and CCTV cameras as well as improving access to roads into Gikomba to enable fire-fighters access trouble spots with ease.
The time is now for the government to deliver on these promises.
The Mitumba Consortium Association of Kenya (MCAK) is calling for immediate measures to protect market traders in the face of these threats.
MCAK is calling for the adoption of measures to facilitate the formalisation of informal businesses such as a mitumba trade in Nairobi County.
Gikomba should also be gazetted as a formal open-air market to protect it.
MCAK is also calling for the immediate release of findings of the investigation into the fires ordered by President Uhuru Kenyatta in 2017.
I have no doubt that the government recognises the plight of these traders and the contribution their businesses make to the economy and society.
That is why it is imperative now that the traders be provided with proper political and legal protection that will allow them to continue doing business.