'SonkoLeaks': Upsides and downsides of secretly recording public figures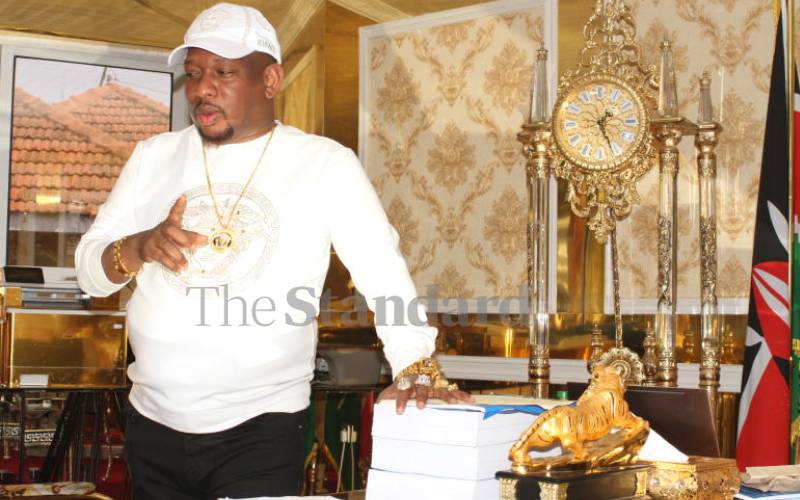 Former Nairobi Governor Mike Sonko's recent online activities have raised intense debate among Kenyans about the legal regime of what has come to be termed as #SonkoLeaks and the legality of secretly recording public figures. The saga began with a video clip released by Sonko purporting to show a judge and his relative perpetrating corruption. Other recordings have touched on a senior county official and a prominent city lawyer.
Soon after, a woman claimed she was coerced at gunpoint to falsely implicate the judge. As a rejoinder, Sonko released another clip of the woman in a compromising position.
At the heart of this bizarre chain of events are questions regarding whether those mentioned have any legal recourse, the legality of the recording and whether Sonko can face criminal sanctions. Is Sonko, in fact, a whistleblower deserving legal protection? What violations exist, if any?
Under our laws, every person has the right to freedom of expression. However, this right does not extend to propaganda for war, incitement to violence, hate speech and advocacy for hatred based on someone's membership to a group, tribe or religion.
Still, the Constitution requires everyone to respect the rights and reputations of others. These rights include others' privacy, which extends to communications. Additionally, one cannot purport to disseminate content that can harm or pollute children's minds, such as pornography or disseminate State secrets. Therefore, we have laws dealing with cybercrimes such as revenge porn, official secrets, defamation, hate speech et cetera.
Exceptions to these rules have included instances where a person who is privy to certain information because of where they work chooses to expose it in the public interest. Their actions prevent or stop violation of rights, environmental degradation, or crimes such as corruption.
In addition, many states have implemented whistleblower laws to protect and encourage persons to expose wrongdoing in society. Plea bargaining can also be used to turn a co-conspirator into a State witness or whistleblower in exchange for a lesser sentence.
Along with this are recordings using electronic devices such as phones to capture public figures' interactions and expose injustice and corruption. Suffice it to say that it is not illegal to record public officers in most contexts as recently elaborated by Inspector General of Police Hillary Mutyambai while responding to questions about recording bribe-taking officers.
Journalists also should seek consent before recording sources. It is noteworthy that data protection provisions also restrict your ability to share someone else's information.
As a legal principle, public servants and political actors should have very little protection from the law regarding their privacy. The rationale is that they have put themselves out there to serve and thus have opened themselves to an elevated level of public scrutiny.
If innocent, those depicted or mentioned in the clips may have legal recourse using civil defamation laws. However, if what was said is indeed true, then suing for defamation is useless. Those who have been indecently exposed may also sue under violation of the right to privacy.
The Computer Misuse and Cybercrimes Act also provides criminal sanctions against the distribution of obscene or intimate images and publishing false information meant to discredit a person's reputation.
The danger I see in the leaks is that they blanketly frame the entire Judiciary as rotten. Data shows that corruption in the courts has reduced over the years. Also, does Sonko come with clean hands? Is his motive based on public interest or something else?