Let's make bold turn to electric cars for a cleaner environment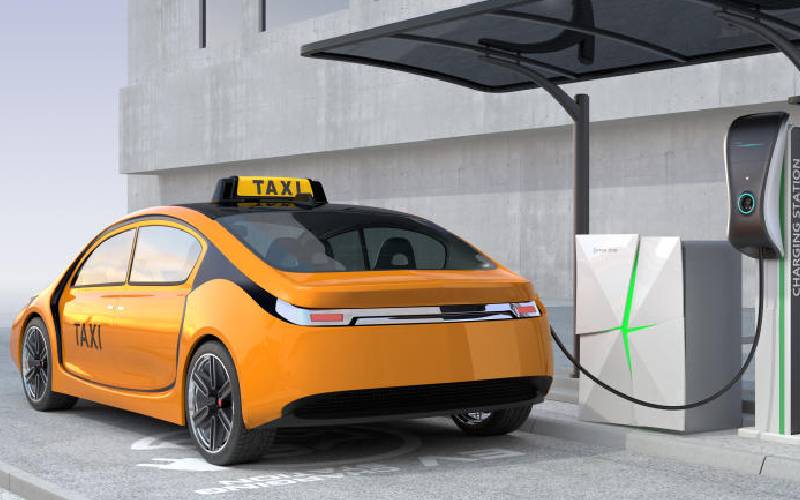 In the old days, one of the proudest statements in the world was 'civis romanus sum', Latin for 'I am a Roman Citizen'. Backed by the majesty of the great Roman Empire, that phrase gave one free passage across Europe.
This past week, I saw the legacy of that proud heritage while on a business trip in Rome, fondly referred to as the eternal city. I appreciated that indeed great leaders transform lives by marshalling resources towards their people, not away from them and that great economies are built on years of relentless determination to do the right thing.
As an advocate of clean energy, I marvelled at the power of intentional legislation and systems in Rome, to promote the development of electric cars, which are now the norm, not the exception.
Italy is the fourth-largest auto market in Europe after Germany, the United Kingdom and France and we can learn from their experience in the electrification of their mobility infrastructure.
Sample this, in less than forty minutes, you can fully charge a basic electric car.
That will cost you less than Sh200 in electricity consumption. With a full charge, you can travel for about 150km. This means that if you live in Buruburu and work in Westlands, both in Nairobi, one full charge can take you for an entire week.
Meanwhile, your neighbour using a conventional vehicle will spend approximately Sh3,000 and pollute the environment 100 per cent more than you. If 10,000 electric vehicles can replace 10,000 oil-powered vehicles in Nairobi, the economic and environmental benefits will be immense. For starters, 10,000 Nairobi residents will save at least Sh30 million every week.
This means every week, Sh30 million will be channelled away from the purchase of imported fuel into the local economy. In addition, local manufacture and sale of those electric cars will greatly boost the economy.
Apart from revamping our economy, 10,000 electric cars will also result in a better environment. A common vehicle of about 1,300cc emits approximately 4.6 metric tons of carbon dioxide each year. Imagine what removing 10,000 such vehicles from our roads will do for our atmosphere. To achieve such goals, we need decisive leadership, intentional legislation and systems, entrepreneurial assertiveness and public demand to meet our obligations under the Paris Agreement on Climate Change, known as Nationally Determined Contributions (NDCs).
As I interacted with electric vehicle company makers, I learnt from a Dutch consulting firm known as Arcadis that government leadership is at the heart of this upsurge of electric vehicles in Italy and other European countries. Such government leadership has resulted in regulatory support, future bans on internal combustion engines and net-zero declarations as part of their NDCs. Considering that Kenya's uptake of electric vehicles is dismal, we need a lot more government support not just legislatively but also financially. Although some government policies are seeking to achieve this, they still fall short.
With intentional legislation and systems, multiplied investment and increased demand, we shall be able to follow in the footsteps of car firms like Dacia. This Romanian car manufacturer started selling electric cars in Italy in June. So far, they have already sold 2,500 cars.
Meanwhile, there is a tiny number of about 200 electric cars in Kenya. As the country that hosts the world's premier environmental institution, UNEP, we can lead the way. After all, we have proved our mettle in other forms of clean energy such as our globally acclaimed investment in geothermal power and recent developments in wind energy.
We can do all this through intentional legislation and systems that prioritise job creation and economic gain. We can make Kenya a basket case like some of our neighbours or make it stable and proud like Rome of old. Think green act green!
www.kaluagreen.com